EthicalJobs.com.au x The Hunger Project
Thank you for your support! With your collective generosity, we raised $126,690 to enable our village partners in Africa, India and Bangladesh to bring their visions of a different 2021 to life. Thank you! Investments in the campaign have now closed.
You can invest in the work of The Hunger Project at www.thp.org.au.
Did you know that there are still 690 million people - one in ten people on earth - living in hunger?
While parts of the world consume too much, too many people do not have enough to survive, let alone live the life we in Australia often take for granted.
They don't have enough food, or the right kinds of food. However hunger is not just about food – it's also about a lack of opportunity, resources and education.
Amid the COVID-19 pandemic, people in remote, rural villages around the world need our partnership to lift themselves out of hunger and poverty.
You can help.
The Hunger Project is already working on a global scale to end world hunger. They've reached 16.5 million people across 13,600 communities worldwide, and trained 500,000 local leaders in remote, rural villages in India, Bangladesh, Africa and Latin America.
But there's so much more that can be done to create a world where everyone has enough to eat, and the right kinds of food to eat.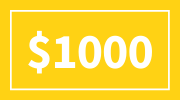 Could enable a community to drill a borehole to provide safe and hygienic drinking water.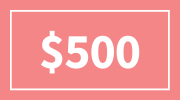 Could train 2 women to confidently lead their communities.
Could provide microfiance loans and training to 4 budding entrepreneurs.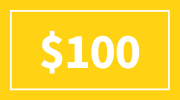 Could support 4 adults to learn to read and write for the first time.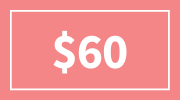 Could provide a microfinance loan and training to a budding entrepreneurs.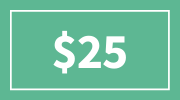 Could support an adult to learn to read and write for the first time.
What you can count on.
Sara lives in a small village called Namayumba in rural Uganda. She is mother to a 3 year old boy, a passionate preschool teacher and a farmer of all sorts of vegetables. She came from humble beginnings, but after participating in The Hunger Project's unique programs and workshops, she realised that she was capable of lifting herself, her family and her community out of hunger and poverty.
"I started my vision of having a school. I started with 36 children . . . currently I have 137 children. With that vision I will build a very big school . . .The vision is so big we have to keep moving."
When you invest in The Hunger Project, you can count on creating enormous impact through the multiplier effect, by partnering with 16.5 million people like Sara who are authors of their own futures.

Interested to learn more about The Hunger Project? Head to our website.
Funds will be used for the area of greatest need, to enable people to lift themselves out of hunger, as determined by The Hunger Project.