The Hunger Project - 2030 Leaders Program
Potential is the biggest thing in the world.
It's universal.
And whilst potential does not discriminate, the factors enabling an individual to reach their full potential do.
So this October, partly to tap into my own potential but mostly to see how unlocking human potential will help us end global hunger by 2030, I'm heading to Uganda with The Hunger Project. I found The Hunger Project when I was scrolling instagram (ironically located very low at the list of things you can do to realise your full potential) and was hooked by a website that read "we don't see a billion mouths to feed, we see a billion human beings who are enterprising and resilient."
The Hunger Project's goal is to end world hunger by 2030 through their Epicentre Srategy. By establishing these dynamic centres throughout Africa, India, Bangladesh and Latin America and educating and empowering the surrounding communities, The Hunger Project enables marginalised individuals to break the poverty cycle themselves.
Before I leave, I've committed to raising over $10000 that will go towards The Hunger Project's Epicentres (none to the cost of my trip) and facilitate programs in education, microfinance, agriculture and health. This approach works. Check out https://thp.org.au to see stories like that of Coumba; she was illiterate as a child but through The Hunger Project's training is now a senior leader in the Senegal National Government. Her advice about leadership and empowering women is "yawou, yawou, yawou" meaning wake up, wake up, wake up to the possibilities.
We all have this infinite potential but factors around us or within is stop us from harnessing it; these are the factors that stop us from waking up. For me and most people around me, untapped potential is disappointing; for people facing hunger and poverty, untapped potential is detrimental.
Our support enables these communities to access the skills, knowledge and resources they need to wake up and begin the journey to self-reliance. It allows them to realise their full potential.
So I'm waking up too. In joining The Hunger Project, I hope support from myself and those around me can trickle into the Epicentres of Uganda and beyond to play a part in this global movement to end hunger.
Any support - spreading the word, coming to fundraisers, donations of any kind – is very much appreciated!
Georgie xxx
OUR IMPACT - All figures and information taken directly from The Hunger Project
Every investment that supports the work of The Hunger Project through fundraising counts. Here's what your money could do in The Hunger Project's Program Countries.
$25 - Could provide workbooks and chalk to a nursery school in Africa so that they can continue to learn to read and practice writing, creating a better future.
$50 - Could provide anti-malarial bed nets to five families. This alone reduces the risk particularly for children under the age of 5 from severe illness, disease and death.
$100 - Is the size of the first micro-finance loan for a budding female entrepreneur. This is enough to purchase a pig to farm or purchase equipment to start a small business in sewing, or hairdressing.
$500 - Could allow a community to purchase food-processing equipment reducing the amount of time it takes to prepare dietary staples such as maize flour. This allows more time for women to spend earning income and educating their children.
$1000 - Could enable a community to drill a borehole to provide safe drinking water.
$5000 - Could train 25 HIV Animators in Africa. AIDS is 100 percent preventable. If empowered with accurate information, and freed from social taboos, attitudes and behaviours that fuel the epidemic, the people of Africa have proven that they can protect themselves and their families.
Thank you to my Sponsors
Wellness Morning Fundraiser !!!
Mamma Mia! Fundraiser
Anonymous
Mamma Mia! Fundraiser
Cheers For Change Event !
Michael Gannon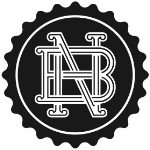 Nevermind Bar Hawthorn
Cheers For Change
Clive Smith
Mike Janes
Barbara John
Lynne Gorell
Friends Of St Josephs
Liz Giust
Anonymous
Lil Maher
Judy O'connor
Kathryn Macdonald
Mischa & Robbie Leonard
Julie, Ron,nick,alex And Jack:))
Mark Woolley
Cath & Justin Owen
John Macfarlane
Sonya Butler
Billings Family
Christine Hart
Stevenson Family
Stella Tregurtha - F45 Training Kew
Grimshaw
Matt Owen
Maree Ward
Sarah Perrett
Damien Janes
Clare Mcnidder
Georgie Owen
Emily Biasotto
Liz Giust
Mandy Agnoletto
Margie Maher
Pat Maher
Chris Janes
Denise And Sean O'callaghan
Giust Family
Vanessa Murphy
Ainslie Cameron
Jack Owen
Robert Roulston
Harry Higgins
Simon Janes
Ainslie Cameron
Christie Fekete
Sarah Brown
Tanya Frost
Sarah Butler
Caitlin Hardy
Steff Fekete
Tess Pirrie
Anna Hojok
Candyce James
Em Engel
Jane Elms Pitney
Elizabeth Bowden
Kathryn Simcoe
Sophie Mcgovern
Emily Smith
Remi Cuce
Clare O'shea
Madi Huysing
Maddie Corridon
Asher Jonas
Georgia Adams
Murray Browne
Tom Grimshaw
Jack Maher
Eilwen Jones
Saski A
Georgia Mort
Siena Lethbridge
Tess Pirrie
Will Cooper
Emily Moroney
Hass Maher
Isobel Kelly
Kim Stockdale
Karla Elkington
Danielle Lea
Liv Cosgrave
Melissa B
Liz Giust