Here we go!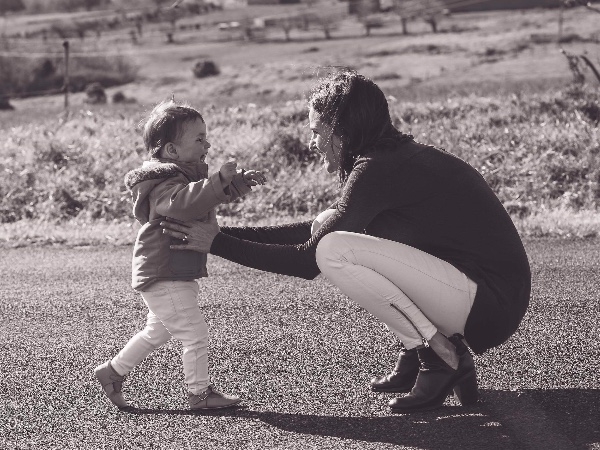 For the last 7 years that I've been working with Business Chicks, we've been taking groups of our members on international trips to countries where The Hunger Project is doing their work.
After each trip, I have been moved to tears hearing the incredible stories from our members and my colleagues upon their return, and each year a little voice inside me has whispered to me to go.
In 2016 I signed up, but not long after I discovered I was pregnant with Harriet and my Dr told me giving birth in Ethiopia probably wasn't an option, so I had to put my plans on hold! Needless to say the little voice is now booming and I feel very privileged to announce that I've been accepted to join this year's trip!
This November, myself and 19 other incredible women, will embark on a journey that will take us to Ghana to support the work of The Hunger Project as part of the Business Chicks Immersion & Leadership Program.
The Hunger Project is a global not-for-profit organisation which believes that the hungry themselves are the resource in ending hunger and poverty. They empower women and men living in rural villages in Africa, India, Bangladesh and Latin America to end their own hunger, by unlocking their creativity, leadership, entrepreneurialism and productivity. They build leaders, in particular, women leaders.
This is an opportunity for me to learn, grow, expand my thinking step up as a leader in partnership with some of the poorest and most marginalized women in the world. I know it will make a difference and expand my heart and mind. And I know it will be nothing short of life changing to learn from the women and men who are leading in their villages, with little to no resources and striving to make a better life for their families and communities, for generations to come.

As part of my journey I've made a commitment to raise $10,000 for The Hunger Project over the next 6 months, which goes directly toward empowering women and men to end global hunger.
I'd be honoured to have your support on this journey, by giving a tax deductible donation to help me reach my goal - if you're reading this right now and wondering if $5 or 10 is too small to donate, I can assure you - it's not!
As cliche as it may sound, every little bit truly counts so I am very grateful for any support you can give, big or small and knowing you're on this journey with me will mean the world.
Thank you from the bottom of my heart for your generosity and support.
xx
Thank you to my Sponsors
Les Schirato Vittoria Coffee
Wholehearted
Anonymous
Emma Isaacs
Olivia Ruello
Business Chicks
Erin Louise
Alex Tempany Jewelry
Sharon Morrish
Amber Kingsley
Lucy Ormonde
Alex And Scott Greasley
The Flemings
Jackie Howard
Alina Howcroft
The Keks'
Rachel Smith
Luisa Gidaro
Cecilia Blakeley
Jade Madeley