Walking to End World Hunger by 2030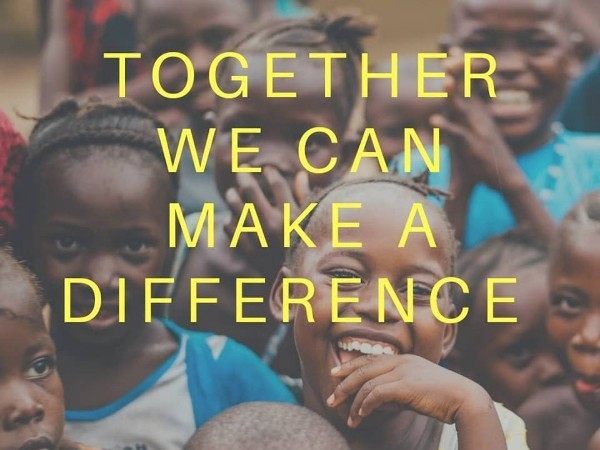 This October I have decided to make a difference in my life and in that of others and I am inviting you to join me.
I have committed to walk 10,000 steps every day for the month of October and raise funds for The Hunger Project .
I started a team: I Declre Giving and my target is to raise $3000 as a team and $1000 as a personal goal.
**I will be sharing updates on my social media pages on Facebook & Instagram if you are interested to keep up-to-date with my progress.**
Why am I doing this?
Knowing that in 2018 there are still 815 million people that live in hunger globally is simply heartbreaking!
I have always been passionate about helping others and being an advocate for Human Rights.
My most recent participation in the Winnovators challenge for WaterAid, the amazing effort team YVPaanee has made and the amount of funds raised with the help of the generous YVW staff and family, has motivated me to follow this passion and help more organizations in their mission to change the world.
Why I chose The Hunger Project?
I strongly believe in the statement that says:
"If you educate a man, you educate an individual. But if you educate a woman, you educate a nation"
The hunger project started the unleashed women movement to empower women through education and providing the resources they need to help end hunger by 2030 and this is a cause I am very passionate about.
I believe as human beings we have a responsibility to spread equality and create a world where everyone has access to their simplest human rights.
How can you help?
Donating Money.
Joining the I Declare Giving team by clicking on JOIN US, committing to 10,000 steps every day and helping me reach the $3000 fundraising goal.
Sponsoring the team
Sharing the page with your friends on social media and spread the word.
TOGETHER WE CAN EMPOWER WOMEN TO END HUNGER - ONCE AND FOR ALL.
I'm fundraising for Unleashed Women
I have joined Unleashed Women – a global movement of people empowering women to end hunger. Please make a tax deductible donation and help me reach my goal.
What impact will your donation have?
$25 could educate 20 mothers about locally available nutritious food they can feed their babies and prevent malnutrition.
$60 could provide one woman with a microfinance loan and financial literacy training so she can start a small business, earn an income and support her family.
$120 could train a local volunteer leader who will educate mothers about the importance of pre-natal care to ensure their babies are delivered safely.
$230 could train one Elected Woman in India to be an effective local council member and ban child marriage in her community.
Every dollar counts! Anything you can contribute is greatly appreciated. Thank you!