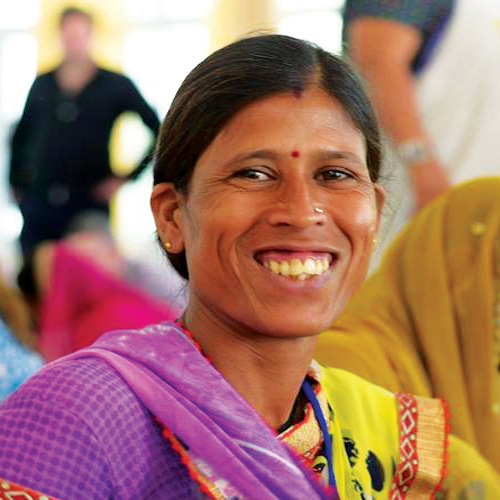 Rukmani's Story
Rukmani was oppressed and discriminated against for most of her life through no other reason than being born a women into a system she now works to overcome.
"When I was first elected to local council, I turned up to meetings and was made to sit on the dirt floor instead of on a chair like everyone else - just for being a woman.
I was humiliated. With training from The Hunger Project, I was able to persist in fighting the discrimination against me so that I could get my job done.
Now, I am confident in my work, and I'm focused on supporting the most vulnerable women in my community, single mothers and pensioners."