Let's work together to end world hunger by 2030!
I am fundraising for The Hunger Project Australia, as part of the Business Chicks Immersion Program. Myself and 19 other remarkable female leaders have been selected to participate in a unique fundraising journey that will take us to India in February 2019 to support the work of The Hunger Project (THP).
What is The Hunger Project?
The Hunger Project's goal is to end world hunger by 2030. Their approach is different – they see people living in hunger as the solution, not the problem. They shift the mindsets of women and men, who transform into leaders for more sustainable futures. Through programs such as education, microfinance, agriculture and health, they empower people with the skills, knowledge and resources they need to break the poverty cycle themselves.
Why am I doing this?
Being multiracial I have had the privilege of experiencing both high and low standards of living throughout my life. The disparity between these environments speaks to my heart, and I am passionate about making a difference to help make the world a better place, in particular to eradicate suffering and poverty.
This unique program offers me the ability to develop my leadership capabilities in conjunction with organisations that hold the same values to empower others and promote a WIN-WIN approach to world peace.
"Never forget that you are one of a kind. Never forget that if there weren't any need for you in all your uniqueness to be on this earth, you wouldn't be here in the first place. And never forget, no matter how overwhelming life's challenges and problems seem to be, that one person can make a difference in the world. In fact, it is always because of one person that all the changes that matter in the world come about. So be that one person." ~ R. Buckminster Fuller
How you can help!
I have committed to raise over $10,000 to empower women from some of the world's poorest communities to be the solution to the poverty and hunger that they face daily. I hope that you are able to support me in this challenge. You can get behind me by donating directly and sharing my story with your network.
$10,000 is a big target to reach but the impact of the work of The Hunger Project has makes it all worth it. Our contribution will go a long way towards eliminating hunger and poverty. Thank you for your support, it is truly appreciated.
Where does your money go?

• $25 could provide workbooks and chalk to a nursery school in Africa so they can continue to learn to read and practice writing, creating a better future.
• $50 could provide antimalarial bed nets to five families. This alone reduces the risk particularly for children under the age of five from severe illness, disease and death.
• $100 is the size of the first microfinance loan for a budding female entrepreneur. This is enough to purchase pig to farm or purchase equipment to start small businesses in sewing or hairdressing.
• $260 is the cost of training one elected women's representative for a year to strengthen leadership capabilities and engagement with political processes to demand accountability and good governance.
• $500 could allow a community to purchase food processing equipment reducing the amount of time it takes to prepare dietary staples. This allows more time to spend earning an income and educating their children.
• $1,300 is the cost of training one elected women's representative for five years across her tenure in government.
• $5,000 can train 25 HIV animators in Africa. AIDS is 100% preventable. If empowered with accurate information and freed from social taboos, attitudes and behaviours that fuel the epidemic, the people of Africa have proven that they can protect themselves and their families.
Please note: 100% of your donation goes directly to The Hunger Project. All donations over $2 are tax deductible. I am funding my trip and expenses separately.
More information
• Business Chicks Immersion Program: https://thp.org.au/business-chicks/
• THP impact: https://thp.org.au/our-impact/
• THP in India: http://www.thp.org/our-work/where-we-work/india/
• How THP build leaders: https://thp.org.au/how-we-build-leaders/
Thank you to my Sponsors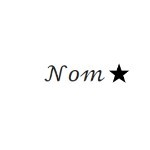 Anonymous
Javid Amjathali
Ben Williams
Julien & Monique Meinrath
Gina Paine
Anthony Harsant
Kody Cook
Nick Wright
Ben Suter
Maria Smit
Haldane Peters
Anonymous
Rohan Menom
Kate Flammea
Debby Du
Anonymous
Remedios Paine
Lucy Nowak
Corey Rattray-wood
Kristine K
Jen Wells
Lana Ratapu
Laura Daquino
Marv Dsouza
Kate Vz
Caitlin
Caroline Macdermott
Jan Santos
Ifraaz Lateef
Igor Stjepanovic
Karinna Bell
Christian
Jon Watt
Jahn Ponce