SHOWING UP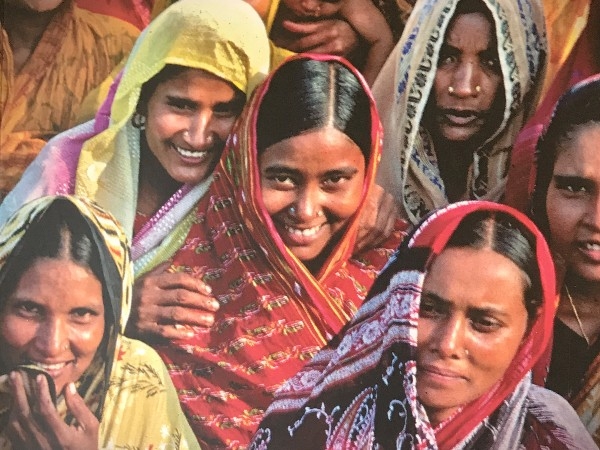 I've just started reading the book gifted to me as a participant in the 2018 Senegal Journey – "Unlikely Leaders" and written by Cathy Burke, Chief Executive Officer of The Hunger Project Australia.
As most of you already know, I'm incredibly excited to have been accepted along with another 14 women who I will certainly get to know over the coming months. Part of being accepted is committing to raising $10,000 for The Hunger Project to support their work and then personally funding the trip including the program fee and the airfares (another $6,000) – a fairly overwhelming task and of course the doubts and why did I commit to this, how will I manage it all – come flooding in.
Page 10 of the book and the answer appears! Showing up.
"It is sometimes easier to be suspicious and cynical; easier to hang on to all our old reasons and stories about why we should not engage. We tend to hedge our bets, trying to figure out beforehand if something is going to be worthwhile. Flora taught me the power of showing up; participating in the conversation and seeing it through to the end. Failure to show up is a crucial part of why we do not achieve what we are capable of."
What did Flora achieve? Firstly she showed up. From hunger, poverty and hopelessness through the training and support from The Hunger Project, she became a pig farmer, learned how to grow crops and then make other products from those crops, taught jam making to other women in her village and methods to preserve food for the "hard" times and she paid for the education of a number of orphans. All this, simply because she gave up that it could be any other way, that the ideas were inconceivable and most importantly, because she SHOWED UP.
So I am "showing up", with no idea what the outcome of this journey will be or where it will lead AND I am open to being part of creating Unlikely Leaders along the way AND creating new realities.
https://join.thp.org.au/fundraisers/ThePowerofOneProject
LOVE, COMMITMENT, PASSION AND EMPATHY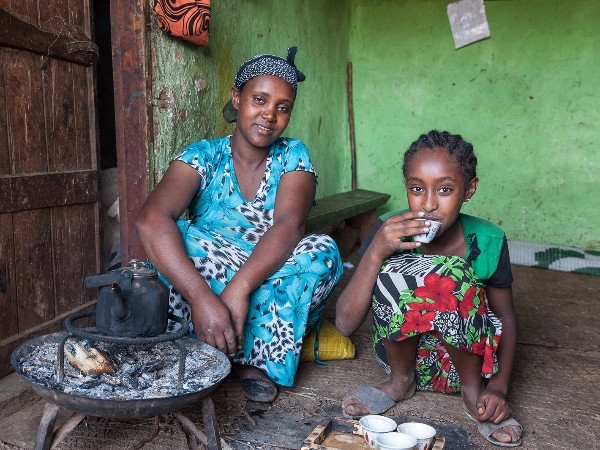 What a privilege is was to be on our first call and to "meet" the others joining me on the 2018 Senegal Journey. A group of women from all walks of life, careers and experiences, sharing their stories and commitment and their dreams of making a difference in our world – a powerful force for change – all committed to playing their part in empowering and enabling other women and their communities and supporting the transition from poverty, hunger and hopelessness to self-sustainability, health and independence. Thank you all for sharing your love of humankind. We are one.
I am fundraising for The Hunger Project because it matters to me that there are people starving in our world.
I want to be involved with an organisation that empowers, trains and supports individuals to transform lives, communities and to provide opportunities for leadership, freedom and self-sustainability not currently accessible.

Overwhelmed by hardships and injustices around the world, I've lived my life like 'I'm just me – what could I do?' To make a difference you had to be special in some way; Mother Theresa, or a world leader – definitely not me.

In 2010 I visited an orphanage in Tanzania called the Cradle of Love Baby Home. I was in awe of the selfless giving of the staff and volunteers, making life-altering differences to those most vulnerable babies in need – but again, them, not me – they must have that special quality!

I read the inspiring words of "Cradle's" Founder, Davona Church. As I marvelled at her life in service of others she wrote one line that altered my world:- "I am just one person, but I can still do something".

In 2012 out of my participation in one of Landmark Worldwide's programs I created a community project. With Davona's words still resonating in my head, it had to be about empowering not only myself, but others – the emphasis being that everyone has the ability to 'do something'.

Inspired by my African adventures, The Power of One Project took form offering many individuals an access to 'doing something' and making a difference in THEIR OWN WAY – financial support, helping at events, creating our online presence, organising, empowering, coaching and CARING.

I am Anne White. I am just one person. And I did something.

If I can do it, you can too! I will continue 'doing something' until my contributions are no longer required. At that time we will be looking at a new world and a breakthrough for humanity.

All (tax-deductible) donations go directly to support the work of The Hunger Project. Thank you for your generosity and for creating life-altering miracles for others.
Thank you to my Sponsors
Dr Michael Murray
Anonymous
Anonymous
Anne White
Lynette Denny
Jessica White
Kim & Rob Kennedy
Anne White
Miriam Scott
Boyd Houweling
Anonymous
Anonymous
Diamonds For Hunger Raffle
Anne White
Anonymous
Anne White
Laurie White
Donna Rees
Rommie Nutt
Fleur Denny
Elly Keating
Shannon Black
Bernadette Lodge
Kim Dahlitz
Kim Dahlitz
Vanessa Kubeckis
Anonymous
Anonymous
Anonymous
Thuy Milne
Margaret Jones
E
Selina Iddon
Katina Olsen
Martha Tellez
John Littlewood
Kristina Chan