I have committed to fundraise $5,000 for The Hunger Project as part of the Decjuba #gamechanger Leadership Immersion Program traveling to Uganda.

I am really passionate about The Hunger Project because they see
people living in hunger as the solution not the problem. They focus on shifting the mindsets of women and men so they transform into
leaders for the sustainable end hunger. The Hunger Project breaks the cycle of top down, aid driven charity models that perpetuate the cycle of dependency to treating the cause, not the symptoms, in order to create an enabling environment for change.
I am asking you to join me in the sustainable end of hunger by
helping me reach my $5,000 target. A donation of $60 could provide a microfinance loan for a budding female entrepreneur in Malawi. This is enough to purchase a pig to farm or to start a business in sewing or hairdressing to bring in a sustainable income for their family.
Thank you for your support and generosity!
Thank you to my Sponsors
Movie Fundraiser
Raffle Tickets
Raffle Tickets
Doey
Raffle Tickets
David Barling
Joshua Feldschuh
Paul Kapoulitsa
Caitlin Borchers
Robyn Chandler
Chris And Kev
Chantelle
Triona O Regan
Brendan Dummett
Tara Skinner
Summer Hill
Billie Petkovski
Irene And Bernie Bennetts
Jeff Castillo
Julia Fisher
Lucy Inch
Tania Virgo
Jacqui Addison
Kirsty Webb
Lamis Sukkar
Elissa (aka Franky)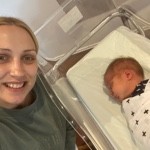 Jacinta Stavropoulos
Jessica Angelini
Dalal
Courtney Smith
Belinda Fitzpatrick