Help me make a difference
Please help me raise funds for The Hunger Project, whereby I have personally pledged to raise $10,000. 100% of your donation goes directly to the Hunger Project and will go towards empowering women to enact change within their own communities to create a brighter future without hunger or poverty.
The goal is to end world hunger by 2030. The Hunger Projects approach is different – they see people living in hunger as the solution, not the problem. They shift the mindsets of women and men so that they can transform into leaders for more sustainable futures. Through programs such as education, microfinance, agriculture and health, they empower people with the skills, knowledge and resources they need to break the poverty cycle themselves. Your support will directly help to empower women from some of the world's poorest communities to be the solution to the poverty and hunger that they face daily.
I am honoured to be 1 of 20 female leaders selected to embark on a fully immersive journey that will take us to India in February 2019, to support the work of The Hunger Project as part of the 2019 Business Chicks Indian Journey. Please note I fund my own trip/experience myself, and none of your donation goes towards this.
Why am I doing this? I feel today we get so caught up in the materialistic society we live in and forget how fortunate most of us are. I believe stepping outside the 'bubble' will be a really big eye-opener and make me realise there are far more important and concerning issues in the world than what I may stress about in my day-to-day life. If I'm able to make a difference, small or large, then I have achieved what I set out to do. The program also promotes women to step up into their own power and true leadership potential, which I believe is very important in today's society.
Donate today to receive your tax deduction - all donations over $2 are tax deductible. A $50 donation will provide anti-malarial bed nets for 5 families. This reduces the risk of children under the age of 5 contracting severe illness and disease which commonly results in death.
I'd like to thank my work, BDO Perth, for supporting me on this journey.
Please find more information about The Hunger Project 2019 Business Chicks Journey to India here: https://businesschicks.com/the-hunger-project/ and https://www.youtube.com/watch?v=k5F4vYo3gHo
I sincerely thank you for your support.
Thank you to my Sponsors
Garage Sale
Mevan Wimalaratne
Natalie Milne
Xin Li
Fermoy Estate
Ajith Gunasekera
Scott Li
James Massie-taylor
Bdo Morning Tea
Marc Loftus
High Tea
Greg Fleay
Nicki Aspinall
Alistar Harris
Bdo Sausage Sizzle
Benjiman Mallis
Allan Han
Dean Just
Timothy John
Colleen Mortimer
Mark Pollock
Ryan Hammersley
Christine Young
Phil
Adam
Gavin O'neill
Callum
Frazer Bone
Peter Toll
Carl Di Lorenzo
Jessica Ackland
Trent Sullivan
Tahnee & Robyn Pitman
Robin Deane
Steph Toutountzis
Marc Loftus
Amy Liang
Ron Felton
Cameron Bancroft
Liv Carway
Kate Malcolm
Tony Sheard
Trent King
Jarrad Prue
Phillip Winscom
Noel Choi
Anonymous
Kate Podesta
Mevan Wimalaratne
Ashleigh Woodley
Nicholas Lomma
Stu Moore
Daniel Bryant
Hailey Wyatt
Tessa Maroni
Philip Turski
Mark Giuffre
Cherese Henriques
Colleen Mortimer
Danica Deller
Tahnee Pitman
Justin Moore
Grandma .
Sherif Andrawes
Tiarne Buurman
Liv Carway
Danica Deller
Michael Cassidy
Anne Hurst
Tony William
Harry Ellison
Lorraine Waldek
Darcy O'brien
Sam Nair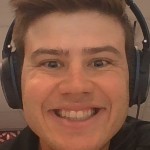 David Dummer
Andrew Stegmann
Kunal Patel
Chris Burnham
Luiz Salgueiro
Sagar Tanna
Lauren Peci
Merri Blakemore
Jack Symes
Penny Loh
David Reid
Caitlin Spencer
Justin Watts
Anonymous
Megan Hourston
Chelsea Brown
Phillip Murdoch
Olivia Carstens
Chelsea Beaver
Jessica Ackland
Anonymous
Joshua May
Samantha Smith
J Scotford
Seal Teech Aus
Sii Jajoo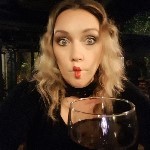 Angela Cornelio
Anonymous
Stephen Rooney
Sophie Park
Anonymous
Jan Manlapaz
Liv C
Stefan Collins
Mevan Wimalaratne
Nick Drizen
Keira Clark
Mandy Clowting
Sandra Arnold
Bev Davis
Helen Muccilli
Shane Draper
Barry Istuk
Wendy Bateson
Marguerite Brown
Susan Hall
Rita Sardeli
Carole Little
Ross Nellie
C Gray
Peter .
G Mcmurdo
G Dungan
M Garden
K Saeidi
Lienlh .
Sue
Vicki
Paula
Shani
Roslyn
Taffy
Suzanne
Eden
Gilbert
Wendy + Gary Kearns
Gary Ronayne
John Nolan
Christa Roberts
Craig Mcdonald
Brian Nglis
Daniel Bryant
Colleen Mortimer
Brooke Grove
Suzanne Jones