The 2019 India Immersion project with Business Chicks and The Hunger Project
Hi there
I am fundraising for The Hunger Project Australia, as part of the 2019 Business Chicks India Immersion Project. Myself and 19 other remarkable female leaders have embarked on a unique fundraising journey that will take us to India in February 2019 to support the work of The Hunger Project.
The Hunger Project's goal is to end world hunger by 2030. Their approach is different – they see people living in hunger as the solution, not the problem. They shift the mindsets of women and men so they transform into leaders for more sustainable futures. Through programs such as education, microfinance, agriculture and health, they empower people with the skills, knowledge and resources they need to break the poverty cycle themselves.
I have committed to raise over $10,000 to empower women from some of the world's poorest communities to be the solution to the poverty and hunger that they face daily. I hope that you are able to support me in this challenge. You can get behind me by donating directly and sharing my story with your network. To donate, please follow the link:
https://join.thp.org.au/fundraisers/ginamcvicar/bcindia
$10,000 is a big target to reach but the impact of the work of The Hunger Project has, makes it all worth it. All donations over $2 are tax deductible and will go a long way towards eliminating hunger and poverty.
Another way of supporting me is to attend or donate to an event that I am organising called An Afternoon of Inspiration which will be held on Sunday 14th October. This will be a social afternoon of discussions, conversations, connections and presentations by an inspiring group of people with an aim to facilitate thought and conversation around living life in a way that is inspiring , fulfilling and satisfying. You can book tickets and get further information from Try Booking ...An Afternoon of Inspiration.
https://www.trybooking.com/book/event?eid=41038&
Thank you for your support - it is truly appreciated.
Best wishes,
Gina McVicar
Thank you to my Sponsors
An Afternoon Of Inspiration
An Afternoon Of Inspiration
An Afternoon Of Inspiration
Paul Patrick
Jared Mee
Michael Ryle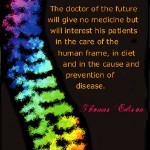 Ferguson St. Chiropractic And Natural Therapies
Jim Petroutsos
Peter & Kerry Dickinson
Westgate Party Hire
Narelle Shirley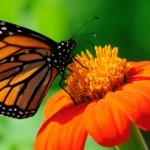 Williamstown Traders Raffle
Western Suburbs Triathlon Club
Seiva
11th Soul
Lisa Malkin Hill
Samantha Kellock
Williamstown Traders Raffle
Majella Snelling
Brett And Lubinka Terry
Kerri & Mark Robbins
Myrtle & Moss
Kerry White
Wendy Greene
Rhonda Iley
Chris Lynch
Alisha Gawn
Mary Commisso
Simone Trigger
Mary Wong
Elizabeth Campbell
Nola Wilson
Victor Butler
Anonymous
Fiona Haddrell
Ross And Emma
Megan Moloney
Debra And Graeme Cole
Sue Primmer
Russell Stevenson
Sarah Dam
Gina Mcvicar
Samantha Solomons