Goal: $10,000 for The Hunger Project Australia
What does it mean to a woman who once couldn't read or write, to now own her own business and be a leader in her community?

The Hunger Project's mission is to end hunger and poverty by pioneering sustainable, grassroots, women-centred strategies and advocating for their widespread adoption in countries throughout the world.

I am honoured to be one of 20 female leaders selected to embark on a journey that will take us to India to support the work of The Hunger Project.

In India, The Hunger Project empowers women elected to local government in 1,979 panchayats (clusters of rural villages) to meet the development needs of their communities. Across six states of India, these women lead 9 million people. At the regional level, The Hunger Project facilitate federations of women leaders to strengthen their voice and provide a platform for learning and exchange.

Inspired by the work of The Hunger Project and the profound impact and ripple effect they are having across the regions they work, I have have committed to personally raising $10,000 and I would love your support in reaching this goal!

Funds raised will go towards The Hunger Project's global programs in education, health, food security and female empowerment. Your tax-deductible donation will go a long way to empower women to enact change within their own communities to create a brighter future without hunger or poverty.

I thank you for your support and generosity.


WHERE DOES YOUR MONEY GO?
• $25 could provide workbooks and chalk to a nursery school in Africa so they can continue to learn to read and practice writing, creating a better future.

• $50 could provide antimalarial bed nets to five families. This alone reduces the risk particularly for children under the age of 5 from severe illness, disease and death.

• $100 is the size of the first microfinance loan for a budding female entrepreneur. This is enough to purchase pig to farm or purchase equipment to start small businesses in sewing, or hairdressing.

• $260 is the cost of training one Elected Women's Representative for a year to strengthen leadership capabilities and engagement with political processes to demand accountability and good governance.

• $500 could allow a community to purchase food processing equipment reducing the amount of time it takes to prepare dietary staples. This allows more time to spend earning an income and educating their children.

• $1,300 is the cost of training 1 elected women representative for 5 years across her tenure in government.

• $5,000 can train 25 HIV animators in Africa. AIDS is 100% preventable. If empowered with accurate information, and freed from social taboos, attitudes and behaviours that fuel the epidemic, the people of Africa have proven that they can protect themselves and their families.
Please note, 100% of your donation goes directly to The Hunger Project (i.e. I am funding my trip expenses separately).

Thank you to my Sponsors
Adelaide Fundraising Events
Community Yoga Class With Tara Judelle, Carmella Baynie & Egg Of The Universe
Ian & Lyndsay Horne
Holly Horne
Power Living Adelaide
Sibyl Chavis
Anonymous
Uon
Jill Lacina
Jo Wagstaff
Jay Mcgavigan
Nicole
Matt Klein
Fiona Beauchamp
Jocasta Norman
Orangetheory Fitness
Kate Davidosn
Anonymous
Anonymous
Brooke & Mark
Meredith O'grady
Benjamin Eden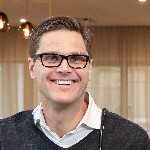 Troye Wallett
Denise Pounsett
Joan Pounsett
May Sutcliffe
Annie Bell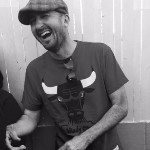 John Robinson
Anonymous
Mimi Crowe
Vanessa Casry
Mimi Crowe
Zoe Francis
Philip S.
Gillian Burchell
John Randak
Michelle Bryant
Mardi Maurovic
Jane Cormack
Marie Ludlow
Nicolle Harders
George Zikas
Kirsty Allison
Kira Wright
Gary Seaman
Jules
Lish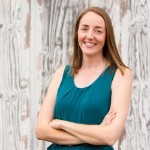 Kirsty Stark
Claire & Jonathon Fisher
Glenn Herber
Courtney Lovering
Hayley Evans
Amy Kat
Ryan Boys
Hayley Johnson
Quinton Ewer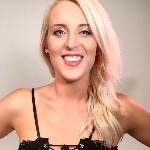 Mahalia Barr-mashei
Emma Hack
Slatts
Rachelle Jones
Lauren Rowett
Anonymous
Simon James
Steven Thompson
Ellie Finlay
Sputnik
Susan Cooper
Judy Wiley
Matthew Wood
Bryan Foley
Anonymous