The Hunger Project Immersion and Leadership Program - Ghana 2020
A few years ago, at a Business Chicks Conference in Byron Bay I heard the inspiring Cathy Burke speak (former Global CEO of The Hunger Project) about the work of The Hunger Project and it made my body tingle. I knew in that instant that I wanted to personally support the work of The Hunger Project, and so when the opportunity arose to apply for the Business Chicks Immersion and Leadership Program to travel to Ghana in April 2020, I knew the time was right. It was time to get out of my comfort zone, be courageous, have a bigger vision for my life and business and grow as a leader.
So I am thrilled to announce that I have been selected as one of 20 women who will travel to Ghana in 2020 to see the amazing work of The Hunger Project and meet the courageous leaders working to end world hunger.
I am really passionate about the work of The Hunger Project because they are a global not-for-profit organisation whose goal is to end hunger by 2030. They believe that the hungry themselves, poor, illiterate women and men are the key resources in ending hunger and poverty. They focus on shifting the mindsets of women and men so they transform into leaders for the sustainable end of hunger. Then, through programs such as education, microfinance, agriculture and health, they empower people with the skills, knowledge and resources they need to break the poverty cycle themselves.
As part of this journey I have committed to raising $10,000 of which every cent will go straight to The Hunger Project. I know it will be life changing to see the work of The Hunger Project and learn from some of the poorest and most marginalised women and men and how they are leading their villages, with little to no resources and striving to make a better life for their families and communities. I am sure it will be inspiring and confronting to see how these unlikely leaders strive to change lives and generations to come.
I am also personally committed to learn from this experience to be a better leader and come home with further ideas on how I can partner with The Hunger Project so my business can be a force for good.
I know that I have many kind and compassionate people in my network, and I am asking you to join me in the sustainable end of hunger by helping me reach my $10,000 target.
Thank you for your support and generosity!
All donations over $2 are tax deductible and will automatically receive a tax-deductible receipt.
Thank you to my Sponsors
Online Raffle
Curio Projects
Urban Rituelle
Jalé Mills
Ogilvie & Co
Pac Trading Pty. Ltd.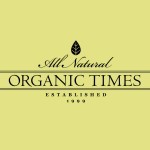 Organic Times
Karen
Bicknell Law & Consulting
Jale Kutay
Charles Stahl
Zokoko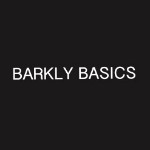 Barkly Basics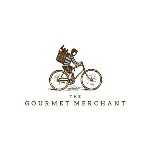 The Gourmet Merchant/puddings On The Ritz
Shahrear Chowdhury
Harney & Sons Fine Teas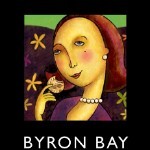 Byron Bay Cookie Company
Joanna Wyszynski
Stuart Mills
Business Chicks
Gourmet Brands
Jarad Stahl
Pukara Estate
Gumnut Chocolates
Baylies
Jennifer Vinton
The Paperie
Random Harvest
Stephanie Jones
White Possum Craft Spirits
Forest Print Services
Carol Nolan