Help me reach my goal
The Hunger Project is a global initiative to end hunger and poverty by pioneering sustainable, grassroots, women-centered strategies and advocating for their widespread adoption in countries throughout the world
I find this vision of empowering women in tremendously adverse conditions to find the courage to lead themselves and others to a better life where everyone can eat more than once a day and not go to bed hungry, very compelling. So it wasn't a hard decision for me to apply to join The Hunger Project Australia Development Board (Qld) in 2014, with a focus on supporting food security and leadership as I have a food science and food industry background and leadership experience.
However it was hard for me to think about going to see how things were achieved on the ground. But in 2017 I was very fortunate to meet Geeta from India (https://thp.org.au/meet-geeta/) and I suddenly realised how passion and dedication and persistence could make a significant difference not only for individuals, but also for their communities. I suddenly wanted to learn from these women and support their efforts and I knew I wanted to go on the next available trip. So 20 of us have embarked on a journey that will take us to Senegal to support the work of The Hunger Project as part of the 2018 Business Chicks Senegal Journey.
However in order to qualify for my place on this trip I need to raise $10,000 to support the work in Senegal, by the end of November. Yes, this November. This is extremely daunting to me as I have to step out of my comfort zone and ask you to help me to get to my target. I have taken the initiative and sold my piano to get my fund raising started and I plan to run a fund raising event in September. I have never done this before and I now understand how it might feel for the women I am supporting, without the education and background I have, to get started on their journey as well.
Your tax- deductible donation will go a long way to empower women to enact change within their own communities to create a brighter future without hunger or poverty.
I thank you for your support.
Thank you to my Sponsors
Janette Mcdonald Consulting
Janette Mcdonald
George Mcdonald
Anonymous
Australian Vinegar
Benjamin Walton
Janette Mcdonald
Anonymous
Sharon
Molly
Paull And Joanne Hoffmann
Mike & Philippa Hyde
Fiona George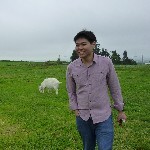 David Chua
Chris Smith
Frank &carol Spindler
Deb And Ian Lillie
Anonymous
Jim Catchlove
Scott Holland
Abigail Elizur
Toni Smith
Miguel Tovar
Jenny Mackay
Noreen Walton
Renee Weaver
Merridee Nguyen
Ann And Mike Prunty
Bob Isaacs
Marie-jose Lewis
Anonymous
Natalie Chadud
Sylvain Josserand
Gayle Hovelmeier
Jocelyn Young
Alison Araos
Andrew Brier
Ash Gillie
Rachelle Willis
Reneke Van Soest
Eugenia Arrarte
Bridgette Brown
Louise & Jim
Deborah Loosley
Petrina Weatherstone
Rebecca Richmond
Pat Mcnamee
Jacinta Sexton