Fundraising for The Hunger Project Australia
I am fundraising for the Hunger Project Australia.
Why have I chosen this project? At the start of 2018 my 8 year old daughter, and I were talking about our New Year's resolutions. She told me she wanted to do something for the homeless people of Perth and arrange an event with her friends to raise money and/or clothing for those less fortunate than us. She asked me what I was going to do this year and how I was going to make a difference. Being fit and healthy or running a marathon didn't seem to meet her expectations. Her New Year's resolution inspired me to be a better leader and role model and so I was left questioning myself, "How can I make a difference? How do I be as inspirational as my daughter?"
A couple of months later I was still asking the same question, when I found myself at a Business Chicks breakfast. Olivia (the CEO of Business Chicks) talked about Business Chicks partnership with The Hunger Project Australia and mentioned a program in India in 2019 and I immediately felt, "This is it!" This is the opportunity for me to change some of my ways and become a better leader and role model for not only my children but for others also. So...I applied for one of the 20 places on the trip and a couple of months later I was incredibly excited when I was informed, I had been selected to embark on a journey taking us to India to support the work of the Hunger Project!
I encourage you to make a tax- deductible donation to this remarkable project. Your donation goes directly to the Hunger Project. (ie. you are not paying for my trip or experience- I fund that myself). Your donation goes a long way to empower women to enable change within their own communities to create a brighter future without hunger or poverty. I thank you for your generosity and support.
WHERE DOES YOUR MONEY GO?
$25 could provide workbooks and chalk to a nursery school in Africa so they can continue to learn to read and practice writing
$45 could fund a VISION, COMMITMENT, ACTION WORKSHOP for a community
$50 can provide anti-malarial bed nets to five families.
$100 is the size of the first micro-finance loan for a budding female entrepreneur. This is enough to purchase a pig to farm or purchase equipment to start a small business
$120 could train 40 people in effective farming techniques
$260 is the cost of training one elected women's representative for a year to strengthen leadership capabilities OR it could provide 4 people with entrepreneurial training and a microfinance loan
$500 could allow a community to purchase food processing equipment reducing the amount of time it takes to prepare dietary staples. This allows more time to spend earning an income and educating their children
$1,300 is the cost of training 1 elected women representative for 5 years across her tenure in government
$5,000 can train 25 HIV animators in Africa. AIDS is 100% preventable. If empowered with accurate information, and freed from social taboos, attitudes and behaviours that fuel the epidemic, the people of Africa have proven that they can protect themselves and their families.
Thank you to my Sponsors
Anonymous
Garage Sale
John Welborn
Madeleine Hope
Peter Sullivan
Nick Lisowiec
David Kelly
Roger & Sandra Speers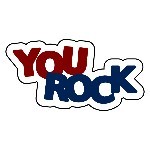 Claytonkruger
Jemma Rigg
Mikaela Cross
Yasmin Broughton
Jemma Rigg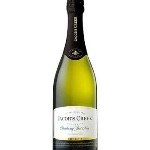 Kate Fitz
Brett Von Bergheim
Goose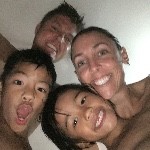 Rosie Rock
Julie Bogle
David Blackmore
Irini
Andrea Maxey
Peter Beilby
Lara Hall
Alisa Wilkinson
Catherine
Ray Mccarthy
Jess Boyd
Jemma Rigg
Sarah Devine
Phoebe Laing
Inger Petrillo
Tessa
Simon Duncalf
Samantha Richardson
Noodles
Sarah Moore
Danielle Priestly & Clint Read
Anonymous
Fleur Hogan
Lareina Learnihan
Sarah Lloyd
Ken George
Mccorquodale Family
Penelope Van Zeller
Lareina And Mike
Sarah Wright
Jill Courtney
N Mccarthy
Garry Reed
Vanessa Squires
Jen Boss
Brooke Green
Jared Reed
Megan Schmiede
Shannon Mckenzie
Theresa Maitre
Jeanine Warner
Jane Bridgwood
Nicole
Andrew Black
Jess Stanley
Christopher Binns
Chris Bullard
Rob Cotterell