Let's End World Hunger by 2030!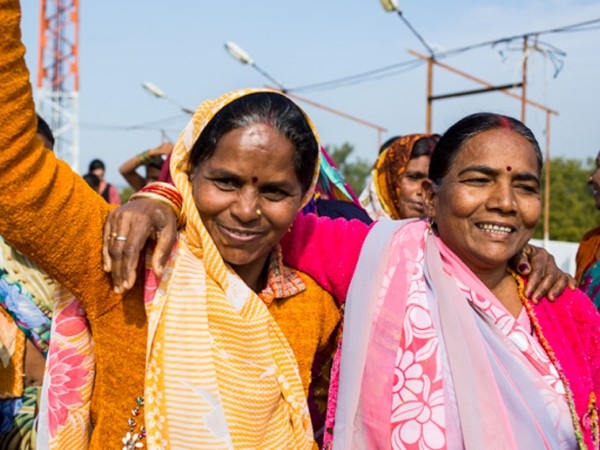 That's the mission of The Hunger Project Australia, and I am proud to stand with them and play my part to help.
In February of 2019, myself and 19 other female leaders are travelling to a village in India to see first-hand the challenges that people face on a day to day basis. We are going over to hear their stories, and act as a catalyst for change through knowledge and empowerment. The people living in these communities deserve to have basic hygiene, fresh water, and to know that they will not starve – but I really need your help!
As a female in Australia, I live in a world where I am in control. We have endless opportunities here, and we are so lucky to have the resources we have. Imagine you couldn't read or write and you were elected to local government. This is their reality. There are schools without teachers, health centres without nurses, and locally elected leaders who are elected but have no voice or power. Corruption and lack of accountability also create issues contributing to poverty… and a huge opportunity for breakthroughs.
The Hunger Project's overall goal is to develop female leaders in India who have previously been denied information, and a voice in decision making – we want women to lead the community and to develop their own processes that give them basic services such as water, sanitation, education, health care and an efficient food system.
Please note, I am fully funding the costs of my trip, the money you donate is going 100% to The Hunger Projects continuous work. All donations over $2 are tax deductible.
Thank you so much for your support!
Image from The Hunger Project Website
Thank you to my Sponsors
Bowls Day & Greyhounds Fundraiser
Trivia & Craft Day
Sale Squash Club
Mum & Dad Xo
Anonymous
Khom's Farm
Laureen Bourne
Carmel Boyd
Kaitlyn Abrahall
Management And Staff At Phillipsons
David And Ruth Read
Laura
Deborah O'neill
Tom Hogben
Kelly Gray
Kelly Mitchell
Edward Treadwell
Jenny Scoble
Matthew Grutt
Howie
Carol Landy
Lynne Mckay
Andrea Killeen
Bernie Smith
Amanda
Maggie Kwan
Sue V
Tania Van Der Voort
Tim Wise
Doris Currie
Meagan Harper
Nikki Robertson
Anonymous