Centre for Integrative Health and The Hunger Project partnership
In raising awareness for Body Image and Eating Disorders Awareness Week this year, Centre for Integrative Health has partnered with charity organisation, The Hunger Project.

"The Hunger Project? At an eating disorder awareness event?" I hear you (quite rightfully) ask.

You are forgiven if this association has struck you as unusual in anyway as I admit to many of my own initial reservations before arriving at the decision of this partnership. So, along with providing a rationale for it, I will attempt to pre-empt and address other concerns you might have in the lead up to the event.

Despite the ironic, and (for some) confronting link, affiliation with The Hunger Project (at least initially and consciously) had very little to do with 'hunger' at all.

When looking for a charity to support, I stumbled across the charity by chance and fell in love with its vision and values. I resonated strongly with The Hunger Project's focus on dignity, respect, and empowerment rather than desperation, pity, and misery.

The core of The Hunger Project's philosophy is the profound belief that people are extraordinary and have enormous capacity for profound transformation: that every life has heroic potential. The Hunger Project doesn't see people as victims but rather as the solutions to their problems. It acknowledges the limited effectiveness of saving- or rescuing-type interventions and recognises that long-term, sustainable change occurs though individuals owning their story and their capacity for growth.

Simultaneously, The Hunger Project recognises the barriers imposed by social injustices and inequalities as well as those of entrenched beliefs, myths and sociocultural norms. With this in mind, The Hunger Project recognises the need to empower individuals to own their story with a sense of responsibility rather than blame; envisage a better life for themselves; overcome their self-limiting beliefs; find a voice to challenge the status quo; and become their own agents of change.

As a psychologist devoted to treating concerns about food and appearance, 99% of my clients are women. While we must not forget that men too experience eating disorders and body-image concerns (and at escalating rates), the fact that it remains predominately a concern experienced by women suggests a sociocultural issue that cannot be ignored.

At the same time and just as The Hunger Project acknowledges that the issue of hunger is not simply about food, recognising that the issue at hand is far more complex than appearance alone is a vital step in recovery from an eating disorder. The Hunger Project's belief in people mirrors the courage, strength and tenacity that I have come to learn is inherit to those struggling with an eating disorder. With support, encouragement, nutrition, and a voice that is heard, these individuals too are capable of far more that they (and perhaps, at times, we) have come to believe.

The more I have learned about The Hunger Project through my involvement, the more I have come to appreciate the overlaps between and synergies in the issues they and the eating disorder field are committed to addressing. Whilst the organisation might be unfortunately named, the titles of its programs and initiatives (i.e., '2030 Leaders' and 'Unleashed Women') more aptly capture the essence of the organisation.

In saying this, and whilst upholding great sensitivity and compassion for those experiencing this issue in its greatest degree, I also invite you to reflect on the fact that we are all hungry for something; when we are satiated, we have more to share; and yet sometimes, we find ourselves unexpectedly nourished through supporting the feeding of others.

In the lead up to the event, we will continue exploring this topic and others, that have arisen in response to the event. If you have other questions, concerns, or comments, please do not hesitate to contact myself directly. Thank you for your interest and participation in this conversation.

Until then, I leave you with this departing quote from Audre Lorde, "I am not free while any woman is unfree, even when her shackles are very different from my own."

Love & Compassion,
Kiera
No money to spare! Here's 3 ways to contribute that won't cost you a cent!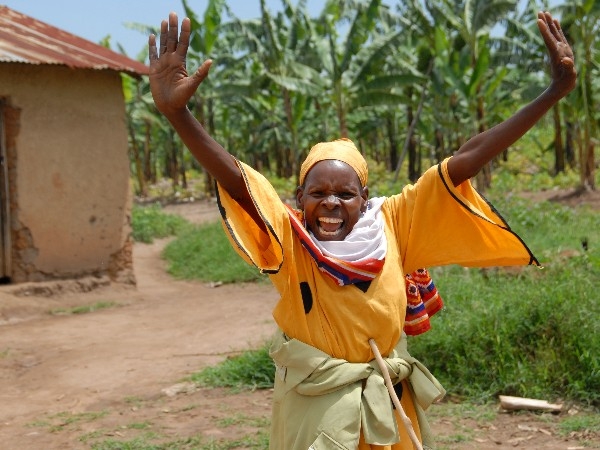 If you're unable to attend my gala event or to donate financially to this important cause, here are 3 other ways you can contribute to making a difference:

1) 'Share' my fundraising page and get others to donate instead!
2) 'Share' and/or 'Invite friends' to the gala event and help increase ticket sales to the event. https://www.facebook.com/events/231820734204433/
3) Connect me with other local businesses who are willing to donate their products or services to the fundraising gala.

Every bit helps. Thanks in advance incredible humans!
Fundraiser event as part of Body Image and Eating Disorder Awareness Week
As a teenager, I donated a portion of my earnings to a sponsor child with World Vision. However, I always felt overwhelmed by how insufficient my contribution was to such a big problem.
Today, I appreciate that I, myself, am not the answer to such large-scale problems. However, I work on a daily basis with a population who may be: sensitive, strong-willed, intelligent, and compassionate women. Sadly however, these women have serious (and life-threatening) problems of their own.
The issues faced by both African communities and the women sitting across my therapy room from me share a complexity that is perpetuated by inequality and oppression.
As part of Body Image and Eating Disorder Awareness Week,
Centre for Integrative Health
is hosting a cocktail event aimed at opening this topic up for further discussion in an attempt to eliminate eating disorders and world hunger simultaneously. All proceeds from the event go to The Hunger Project.
https://www.facebook.com/events/231820734204433/
Ending World Hunger Starts with Empowering People.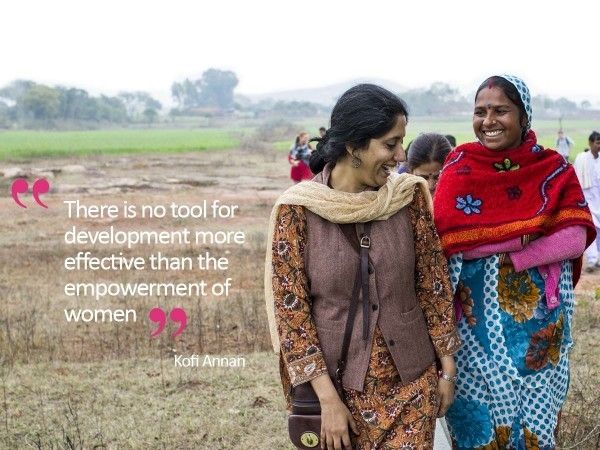 Being born in a developed country, to a middle-class family, as a thin, white person is to be born into privilege that not everyone in the world is afforded. It is my view that such privilege comes with a level of responsibility to address the social inequalities and injustices of the world. For this reason, I have committed myself to fundraise over $10,000 and work as a volunteer on The Hunger Project in Uganda, Africa, this October.

The Hunger Project's goal is to end world hunger by 2030. Their approach is different – they see people living in hunger as the solution, not the problem. They shift the mindsets of women and men so they transform into leaders for more sustainable futures. Through programs such as education, microfinance, agriculture and health, they empower people with the skills, knowledge and resources they need to break the poverty cycle themselves.

How you get involved?
1) You make a donation towards my target of $10,000.
*$50 could fund functional adult literacy training for two women so that they can learn to read and write.
*$60 could provide one woman with a microfinance loan and financial literacy training so she can start a small business, earn an income and support her family.
2) You can devote your time, energy, and talents to assisting with the set up of events aimed at raising the funds required.
3) You can like, comment on, or share this post as a means of reaching others who might have the resources to assist.

Every contribution (financial or otherwise) counts) towards making the world a better place for everyone to inhabit. Thank you!
Thank you to my Sponsors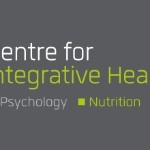 Centre For Integrative Health
Lauren Keogh
Space Digital
Dux
Lana Hill
Tabitha Rooke
Danica Adolfsson
Ben Johnston
Janet Lowndes, Mind Body Well
Insight Psychology Clinic
Elysa Roberts
Pandanus Medical Practice
Naomi Cochrane
Stan Steindl
Dwanga
Jade Vanderjagt
Hayley Quinn
Reynard Ng
Alison Lee
Michelle Brown
Chrystal Gray
Ash O
Anthea Fursland
Melanie Mcphillips
Sarah Marris
Linsey Atkins
Kim Hurst
King
Kym Geier
Shan
Kate Pollard Gough
Jasmin George
Carly Reid
Hollie Shannon
Beth Shelton
Leah Buchanan
Marco Tarumingi
Trina Williams
Deb Newburn
Shannon Calvert
Amy Kwan
Danielle Mccarthy
Lynda Bayada
Tanya Kretschmann
Lee Holleran
Liam Janse Van Rensburg
Stephanie White
Kate Lane