I Know I'm Privileged - What Now?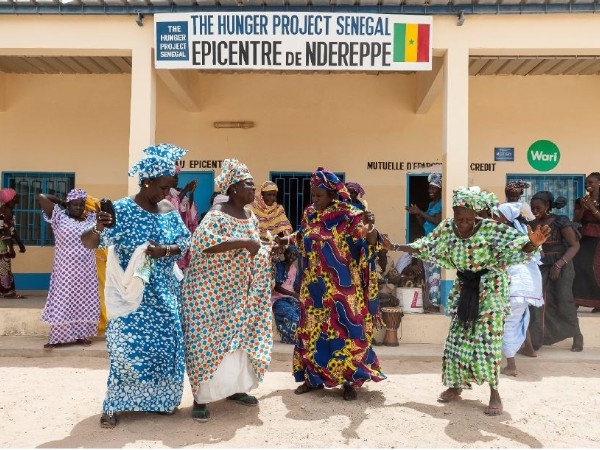 I was 12 when I realised I was privileged. I had a roof over my head and food on the table, so already my life was better than approximately 1.6 billion people. I was also 12 when I made a commitment to myself not to waste that privilege.
I was 18 when I was first confronted with inequality. My family travelled across Nepal and India for a month, during which time I witnessed women with their children begging for food at the gates of enormous palaces, while the palaces were filled to the brim with too many rare gems to count.
Many describe the beauty of these ancient palaces.
I remember the intricacies of the structures, but I do not remember the beauty. I only remember feelings of anger and sadness - my childhood naivety disappearing before my eyes. I remember the pain of realising, for the first time, the deep selfishness we as humans are capable of (although the evidence is everywhere that we are capable of deep love and selflessness too!). I was also 18 when I made a pact with myself that part of my legacy would be to minimise inequality in this world.
Throughout my teens and twenties, and still now, I have been a part of many initiatives; I have cooked countless number of sausages sizzles (which given I'm vegetarian goes a long way to understanding my commitment to this cause!), walked hundreds of kilometres, volunteered, donated, and mentored, all in the name of affording others the opportunities they deserve, and I have had. All I think have (unbeknownst to me at the time) helped prepare me for the biggest initiative I have been involved in to date.
The Hunger Project and Business Chicks 2018 Senegal Immersion Trip.
This trip will see me and 19 other women help the people of Senegal rise above poverty. We will be a part of a journey to help build leaders, particularly female leaders, in underdeveloped communities. We will help The Hunger Project in their quest to build skills and capabilities which allow these communities to create sustainable practices (e.g. micro-finance businesses, agriculture, clean water etc.), to end hunger in their society.
It is an extraordinary honour to have been asked to be a part of this journey.
In addition, we have each committed to raising at least $10,000 (hopefully more!) for The Hunger Project's ongoing fight to end world poverty (we pay our own way in Senegal, so every cent raised makes a real difference), conducting a range of fundraising activities to make a contribution, not only on the ground in Senegal, but to projects across the world.
I don't feel like I've done enough; I'm not sure I ever will. But at 33, the commitments I made when I was a child remain strong. I used to feel guilty for the privilege I was (am) afforded, but throughout my adult years, I have been able to understand that it is only because of privilege that I have been able to lead this life; a life I work hard every day to ensure I do not take for granted.
Thank you for reading, and if you are so inclined, please keep scrolling for the details of my upcoming fundraising dinner.
Tickets: More Info and Tickets Available Here
Lauren xx
I'm fundraising to create a brighter future without hunger or poverty
I am Fundraising for the Hunger Project Australia.

Myself and 19 other remarkable female leaders have embarked on a journey that will take us to Senegal to support the work of The Hunger Project as part of the 2018 Business Chicks Senegal Journey.

Your tax- deductible donation will go a long way to empower women to enact change within their own communities to create a brighter future without hunger or poverty. I thank you for your support.
Thank you to my Sponsors
Lauren Johnson
Susquehanna Pacific Pl Susquehanna Pacific Pl
Wine & Diner To End Poverty Fundraiser
Stephen Johnson
Susquehanna Pacific Pl
Lauren Johnson
Lillian Ajuria
Anonymous
Connie
Anton Murray
Andree-anne Racine
Diana Chang
Chris M
Karen Bromham
Anonymous
Jen
Mel Agnew
Anonymous
Allyson Blake
Silvia Pothoven
Emily Dwiar
Leonie Curtis
Margaret Avramides
M
Christine Ibbett
Shane Nash
Aimee Forde
Graham Davis
Joshua Ross
Anonymous