So here we go ...
Since I started with Business Chicks 18 months ago, I've heard the most incredible stories about the work of The Hunger Project.
The Hunger Project is a not-for-profit dedicated to ending world hunger and empowering female leaders. They say if you empower a woman, you change a whole community and that's why The Hunger Project's work is so powerful.
Every year at Business Chicks, we facilitate a trip whereby 20 Business Chicks members travel to one of the counties where THP is doing their work.
Next year's trip is to Senegal and I've signed up to be one of those 20 who go along. As part of the trip, we're each required to fundraise $10,000, all of which will go to the important work of The Hunger Project.
And to give you an idea of where that money will go:
$25 provides workbooks and chalk to schools in Africa
$60 is the size of a microfinance loan for a budding female entrepreneur and is enough to purchase a pig to farm or equipment to start a small business in sewing or hairdressing
$500 could allow a community to purchase food-processing equipment reducing the amount of time it takes to prepare staples, giving them more time to earn income and educate children.
$1000 could enable a community to drill a borehole to provide safe drinking water
If I'm being honest, the process of asking for help to reach this $10,000 goal has been hard. Anyone who knows me will know that I'm happiest when I'm in the background, so the idea of reaching out to those I know and love and asking them to support this cause well, quite frankly, it scares the s**t out of me.
So this is it.
It sounds cliché, but every dollar really does help, and any contribution you can make to the $10K goal would be so appreciated. You can make it anonymous (or leave your name so I can give you a big squeeze next time I see you!)
Thank you to my Sponsors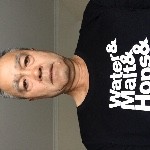 Trevor O'hoy
John Crofts
Jenny Mcgrath
Lucy Ormonde
Deborah Claxton
Susan Ormonde
Jub
Noel And Jonno
Emma Isaacs
Kunal Pandya
Hugo Bryant
Jasmine Dindas
Marilyn Takle
Jamila Rizvi
Lizzie & Graeme Tyas
Jan & Pete
Olivia Ruello
Miriam Wilson
Felicity Owen
Aileen
Heather And Duncan
Helen Perry
Amber Kingsley
Liz Oxlade
Nicky Champ
Amy Williams
John Oxlade
Lorraine And Chris
Phil And Tamara
Vivi Mercoulia
Monique Bowley
Rebecca Bodman
Pia&roland Schmid
Chantal Noble
Miranda Middleton
Jenny Telfer
Lesley Dredge
Vanessa Rodriguez
Jaz, Holly, Indi
Kate Ormonde
Holly Wainwright
Lynda Corr
Freya Boyd
Karen Day
Brittany Corr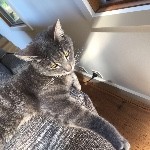 Katie Riches-mcgovern
Georgie Dent
Megan Mcbride
Jane Ormonde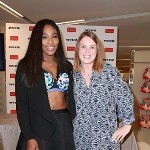 Stox
Hayley Scott
Samantha Griffith
Kate Lawrence
Pippa Tourney
Jackie H
Sara Jenkins
John Oxlade
Lucy Cheek
Kristine Colliver
Kate Ritchie
Lisa Hili
Lucy Gransbury
Anonymous
Amy Northwood
Grace Keyworth
Melissa Fyfe
Lizzie Marton
Tracey Wheeker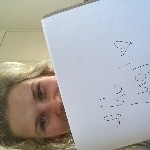 Alissa Warren
Cecilia Blakeley
Penny M
Rebecca Summers