I'm going to Ghana.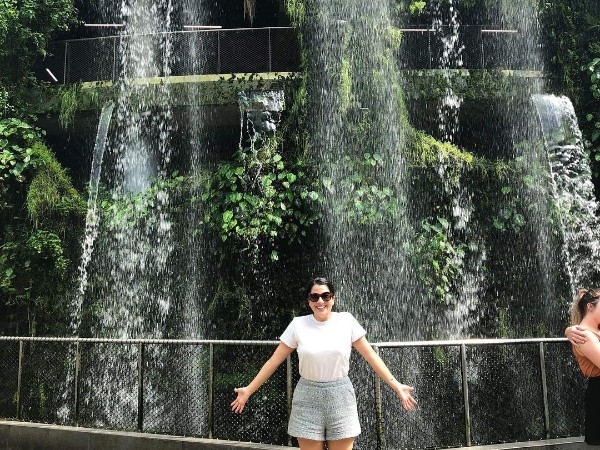 I first heard about The Hunger Project after, Olivia (our formidable CEO of Business Chicks) returned from the Business Chicks Immersion & Leadership Program to India earlier this year. As soon as I heard her talk about the profound impact the program has for developing leaders, and the communities they visit I knew in my gut that I would sign up to go.
The work The Hunger Project does is unlike any other organisation. The Hunger Project has set a goal to end world hunger by 2030 through the fundamental belief that shifting the mindsets of people and empowerment of women will break the cycle of poverty.
As soon as I read the strategy and process around The Hunger Project I felt incredibly grateful to have the opportunity to raise money for an organisation whose values I so strongly believe in.
As part of the Business Chicks Immersion & Leadership Program, I will be heading to Ghana in April next year to visit The Hunger Project's epicentres in Ghana and see their work first hand.
However, before I can head to Ghana I have the challenge of raising $10,000 for The Hunger Project.
I was actually accepted onto this program earlier this year and have hesitated setting up my fundraising page until now, August 2019. The act of fundraising $10,000 is meant to push you outside of your comfort zone and for me it already has.
As someone who is fiercely independent, and more often stubborn than not, I'm not the best at asking for help. I've spent a lot of time strategising, trying to work out how I could raise the money on my own. I have come to accept, I simply can't. Leading me to do something that makes me feel very vulnerable - asking for your help.
Getting to $10,000 is going to be a lot of small steps, so whatever donation you can make please know that I am so appreciative.
Not being able to give something in return is part of what makes me uncomfortable, so, for now, all I can say is when the opportunity arises to return the support know I'll definitely be there.
The last thing you might ask is why am I doing this. For me, it's why wouldn't I? Simply, I'm going to grow for the better while helping an incredibly worthy cause.
Very early on in my life, I was encouraged by someone special to give everything a go despite what people say. So even though I've heard, it's not safe (which it is,) and the money doesn't even end up in Ghana (which it does,) and you're not going to raise it (which, hell or high water I will.) I've got her voice in the back of my head saying just go for it. At the end of the day, I think the world could use a little more of people going for it.
Finally, thank you.
Luisa x
Thank you to my Sponsors
Last Christmas Movie Night
Emma Movie Night
Rebecca Summers
John Gleeson
Emma Isaacs
Mayday Recruitment Group
Matthew Guggenheimer
Olivia Ruello
Harvey Norman
Business Chicks
Camille Favaloro
Katerina Plastiras
Last Christmas Movie Night - Raffle
Rebecca Summers
Madeline Burnett
Rebecca Bodman
Amber Kingsley
Nonna Gidaro
Emma Guggenheimer
Luisa Gidaro
Adrian Gidaro
Lucy Ormonde
Ben Khalifeh
Khalid
Rebecca Gray
Samantha Griffith
Luisa Gidaro
Maria Vardas
Anthony Vardas
Peter Vardas
Marco Mascitelli
Chantal Noble
Carolyn Harris
Danni Griffiths
Renae Meyer
Phyllis Williams
Jessica Bainbridge
Brittany Woodford
Roshae Riske
Jade Madeley
Emma Isaacs