I'm fundraising for Business Chicks Ghana
I am grateful to be selected as part of the Business Chicks Immersion & Leadership Program with The Hunger Project to travel to Ghana in April 2020.
I am so blessed to have a big, beautiful tapestry of a family pictured here at my dad's 80th this year, and we are all lucky to have the lives that we have and live where we live.
Each year I find a project to raise funds for and as my children are all adults now I am expanding that into looking at international projects and what resonates with me most. After reading and hearing the stories over the past few years in Latte and from Business Chicks I have been intrigued and felt a strong connection drawing me to the work of The Hunger Project.
THP's aim is the mighty goal of ending chronic and persistent hunger by 2030 by pioneering sustainable, grass-roots women-centred strategies and advocating for their widespread adoption in countries including Africa, India, Bangladesh and Latin America. They see people living in hunger as the solution, not the problem. Through programs such as education, microfinance, agriculture and health THP empower people with the skills, knowledge and resources they need to break the poverty cycle themselves.
This is a fantastic opportunity to be involved in working with these communities through THP, to learn personally and challenge myself to grow, and to experience first hand the communities and lives of the people of Ghana.
Prior to the trip my target is to raise $10,000 - money that all goes directly to THP to continue their truly admirable work.
I would be honoured for any support on this journey - every dollar makes a difference to those in need.
All donations over $2 are tax deductible and I thank you from the bottom of my heart for your generosity.
Mxxx
Thank you to my Sponsors
Dave O'keeffe
Nick Moufarrige
Melissa Miller
Natalie Ward
Kate Prior
Alf Moufarrige
Anna And Michael Smith
Monique Logan
Todd Wills
Chronicle Republic
Milly Brigden
Anne-marie Elias
Gillespie Wealth Management
Josie And Jason Webb
Liane Gorman
Keith Craig
Cara Ho
Franca Jones
Alexi Dascarolis
Gail
Luton
Central Coast Fire Safety
Bronnie Larkin
Dario Beltrami
Diana Ryan
Amanda Bloomfield
Susan Ferrier
Shire Legal
Roach Morgan-jones
Cathy Lidbetter
Elian Haski
Julie Meskell
Katrina Giugni
Spoke Building & Interiors
Leslie Peters
Danae Mansour
Vicki Bensley
Tammy And Wayne Somerfield
Rosemary Jovanovic
Sally And Ian
Trudi Kirk
Tina Macrae
Samantha Hanna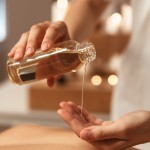 The Smart Centre
Anonymous
Tiffany Blyton
Helen Tucker
Leigh And John Paton
Bradley Andrews
Lara Selems
Charlie Dimoff
Anonymous