Starting Point and a Lofty Target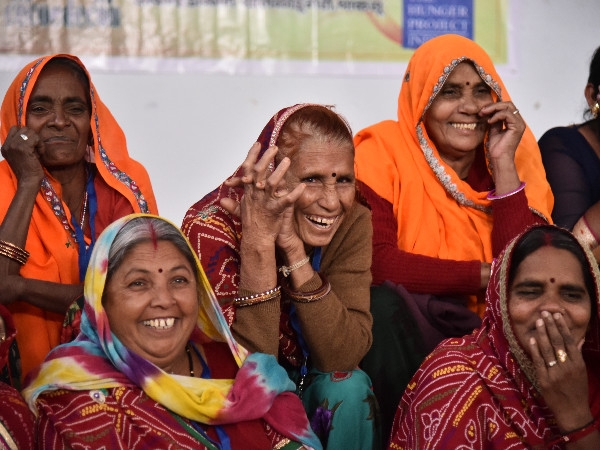 I am raising $10,000 for The Hunger Project and travelling to India in February to see first-hand how empowering women can make lasting change to entire communities.
Two conversations and an e-mail have set me on this journey that I expect to be challenging and uplifting at the same time. Here is how it unfolded.
Firstly, I learned of the work of The Hunger Project. The Hunger Project is working with communities in Africa, India, Bangladesh and Latin America, to make lasting sustainable irreversible change that lifts these communities out of a cycle of poverty and hunger. Believing that people living with hunger are the solution The Hunger Project uses a unique strategy in each country that starts with women. Interested to know more I had a poke around, read a bit, thought about maybe doing something, but did…… nothing.
The second conversation was had with a colleague at work. I said something like, "I would love to go to India, but to be perfectly honest India scares me so I probably won't ever go….it would be amazing though." The conversation ended and I did…..nothing.
Then the e-mail landed.
APPLY NOW it demanded. Travel to India with The Hunger Project. Witness the changes that are being made. Meet the women that are making the extraordinary happen in their communities. Without the benefit of an internet video, book deal or blog, these women are negotiating with government and business to end corruption to build roads, schools, hospitals and bring electricity to their homes and lasting change to their communities. My time of doing nothing ended, I hit the apply button and committed to raising funds to help these women and their communities.
Going to India still scares me. I expect to be overwhelmed by the sights, sounds, smells and perceived chaos of India. I expect to shed some tears and be humbled yet uplifted by the women I meet.
My journey starts now by sharing my story so far and asking for your support. If you would like to contribute directly to the work of The Hunger Project to empower women from some of the world's poorest communities to be the solution to the poverty and hunger that they face daily please click on this link.
https://join.thp.org.au/fundraisers/michellegregory
All donations over $2 are tax deductible.
You can also get behind me by sharing my story with your network. $10,000 is a hefty goal, but I believe that the results will be worth the effort.
If you are interested to know more about The Hunger Project, you can check them out here.
*Image Credit The Hunger Project Australia Business Chicks 2019
I am fundraising for the Hunger Project Australia.
Myself and 19 other remarkable female leaders have embarked on a journey that will take us to India to support the work of The Hunger Project as part of the 2019 Business Chicks Indian Journey.
Your tax- deductible donation will go a long way to empower women to enact change within their own communities to create a brighter future without hunger or poverty. I thank you for your support.
Thank you to my Sponsors
Michelle Gregory
Paul Judd
Michelle Gregory
Melanie Woodward
Robert Old
Susan Hille
Dominica Carolan
Shelly Torrisi
Steven Cronin
Lauren Borg
Leonie Brind
Elisa Grant
Cheryl Buckham
Will Campbell
Nick Letts