Exciting News - I'm going to Ghana with The Hunger Project in April and need your help!
I'm really excited to share that I have been selected to join 19 other women to take part in the Business Chicks Leadership Immersion Program with The Hunger Project Australia and will be travelling to Ghana in April this year.
The Hunger Project Australia is part a global not-for-profit organisation that believes the hungry themselves are the resource in ending hunger and poverty. They empower women and men living in rural villages in Africa, India, Bangladesh and Latin America to end their own hunger by unlocking their creativity, leadership, entrepreneurialism and productivity. They build leaders, in particular, women leaders.
As part of my commitment to supporting such a worthwhile cause, I agreed to personally raise $10,000 for The Hunger Project.
I'm proud to have kicked off my fundraising in 2019 knowing I am helping to shift the mindset of women and men to help transform them into leaders for the sustainable end of hunger.
I truly appreciate the support from those who have sponsored me directly, attended my movie night or purchased one of the various items I've been selling. This really means the world to me.
I look forward to sharing an update on two events in the first few months of 2020. This considers I need to hit my $10k target by each of March.
You can learn more about how your donations will directly help The Hunger Project achieve their mission here: https://thp.org.au/our-work/
Thank you.
Narelle  x
Thank you to my Sponsors
Barefoot Bowls 23 February 2020
Downton Abbey Movie Night
Chocolates
Simon & Kell Sheahan
Scott Wyatt
Sb
Green Goanna Pty Ltd
Pacific Petroleum
Denis Urtizberea
Valentines Day Chocolates
Southern Cross Hqlc Pty Ltd
Peter Febbo
Mairead Hayes
Arianna Merlini
Naz Paine
Glenda Forster
Narelle Sheahan
Gay Sheahan
Stephanie Binnion
Kerry Morrow
Jeanine Houchin
Rea Mihaka
Amanda Emerson
Cathie Mcinnes
Paul Fisher
Ll
Acalia Forrest
Hanlon Industries
Alison O'cain
Samantha Phillips
Michael Tobler
Mike Skippington
Daniela Barlocci
Lisa Page
Belinda Sheridan
Kelley Carpenter
Henk Blumink
Bridie Sanford
Anonymous
Karen Leggett
Alicia Dachs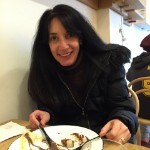 Silvana Farrugia
Lisa Minchin
Judith Taumuafono
James Koral
Carol & Peter Hardiman
Gordon Connelly
Anonymous
Bryce Richardson
Steve Keown