90 days to go!
I can't believe it's February already - our trip to Uganda is fast approaching. It has however been such a difficult start to 2020 with the fires that have devestated so much of this country and are still continuing to destroy lives and homes as we speak.
My family and I live in a high fire danger area, so we spend every summer with that niggle in our minds that today could be the day something happens, so it is so frightening to witness it happening to others. A reminder both of how lucky we are, but also how incredible humanity is when we join together to make change and support those in our community who need it most. 
Im blown away that despite what's happening, I have had so many incredibly generous donations, thank you to everyone who has helped to get closer to my goal! 
Im feeling utterly inspired to get out there and create change for the better, to learn from these incredible communities and I hope, to apply some of the lessons and realisations that come from taking such an incredible trip to both my life and my community here. 
X Zan 
THE HUNGER PROJECT - Be The Change
I will be heading to Uganda in May 2020 with The Hunger Project as part of the Decjuba #gamechanger Leadership Immersion Program.
This trip is part of fulfilling a lifelong goal.  To be a part of creating change, to witness the empowerment of people who are living in poverty, to see real solutions to improving their lives, to play a part in communities becoming self sustaining, its both humbling and inspiring.  The Hunger Project sees people living in hunger as the solution, not the problem. They focus on shifting the mindsets of women and men, so they transform into leaders for the sustainable end of hunger.
I am asking you to join me in the sustainable end of hunger by
helping me raise money for this amazing organisation. A donation of $100 could support both men and women participating in one Women's Empowerment Program workshop in Uganda, to foster an environment that empowers women to take up strategic positions in society and decision-making bodies.  A $60 could provide a micro-finance loan for a budding female entrepreneur in Malawi.  This is enough to purchase a pig to farm or to start a business in sewing or hairdressing to bring in a sustainable income for their family.
Please join me in being part of the solution ending hunger
in our generation by clicking the link below and
donating to my fundraising page.
Thank you for your support and generosity!
Thank you to my Sponsors
Directors Of Kane
Cook Up For A Cause
Anonymous
Reg Trevaskis
Courtney & Andrew Purcell
Kate Bergin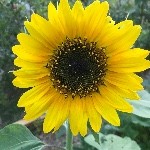 Shelley Trevaskis
Honey
Nic, Wez & Henry
Anonymous
Mike Bergin
Jacques Du Toit
Simon Scarpa
Denise Hughes
Karen Van Den Hengel
Marcweld
Suzanne Hughes
Lynne & Jeff Askew Hughes
Callum Foat
Honey Money
Ben Edwards
Nat & Heath
Cassandra Romanin
Bobbie Ryan
Rachael O'brien
Julia Fisher
Lorayne Riley
Anonymous
Gavin Hough
Rohan Sommerfeld
Marissa Andersen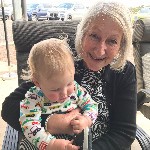 Sue Rus
Kylie O'sullivan
Vicky Marcoulis
Sarah Lapworth
Amelia Hobart
Melanie Martin
Liv Borg
Cheryl
Belinda Fitzpatrick
Justine Bektash
Tori Griffin
Tasha Heihei
Aimee Crosby