Personal Mission 2018
Hi All!!
Inspired by those who are going above and beyond their own interests to improve the lives of underprivileged people in communities here and abroad, from this year on, I am setting a personal mission to step outside of my routine (eat, sleep, work, brunch, instagram, repeat ) and consider the greater picture in which we all operate.
This year, I am fundraising for The Hunger Project Australia. The Hunger Project is a non for profit organisation that aims to end world hunger by 2030 through sustainable practices.
Their approach is different – they see people living in hunger as the solution, not the problem. They shift the mindsets of women and men so they transform into leaders for more sustainable futures. Through programs such as education, microfinance, agriculture and health, they empower people with the skills, knowledge and resources they need to break the poverty cycle themselves.
I have committed to raise over AUD 10,000 to empower people from some of the world's poorest communities to transform their lives and be the solution to the poverty and hunger that they face daily. I hope that you are able to support me in this challenge.
What impact will your donation have?
$50 could fund functional adult literacy training for two women so that they can learn to read and write.
$60 could provide one woman with a microfinance loan and financial literacy training so she can start a small business, earn an income and support her family.
$120 could train a local volunteer leader who will educate mothers about the importance of pre-natal care to ensure their babies are delivered safely.
$230 could train one Elected Woman in India to be an effective local council member and ban child marriage in her community.
If you wish to learn more about the work they do, please reach out to me or check their website on https://thp.org.au/
Every dollar counts! Anything you can contribute is greatly appreciated. :)
Thank you!
Valerie
Thank you to my Sponsors
Hsbc Australia
Anonymous
Brush And Sip (lila)
Valerie Gan
Ee Yang Thoo
Anonymous
Annie Gan
Lock Yong Gan
Edoardo Neerhut
Peter Griffiths
Bebe
Yuan Xiong Tan
Marcus Sew Hoy
Sachin Nair
Ange L
Chris P
Anonymous
Chan Seow Chee
Anonymous
Anonymous
Janey Seah
Raymond Tanuwidjaja
Yvonne Phe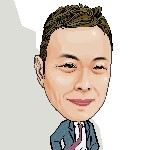 Russell Ng
Colin Goh
Clarence Gan
Nicole Ng
Roland Cheng
Anonymous
Phil Yap
Kennenth Chong
Chiam Sheng Yang
Michael Diedricks
Marcus Tan
Clement
Roe Seann Chong
Anonymous
Tat Cheng Ooi
Jason Wong
Anonymous
Jason Li
Vinxx Leow
Carmen Luo
Zhiquan C
Kane Tan
Jacko
Viviene Gan
Andrew Goh
Chin Siew Hui
Zhi Goh
Chris Rezo
Ben Waud
Anonymous
Judy Low
Anonymous
Ducky
Anonymous
Shenay L
Anonymous
Cher Lyn Yeak
Lily Zhang
Edwin Gan
Tracie Gan
Anonymous
Maggie Huang
Ashwin Ganapathy
Jason Lee
Alicia Tham
Anonymous
Janessa
Anonymous
Anonymous
Mikhail Dinov
Ivy Nguyen
Kimberley Tan
Jeremy N.
Anonymous
Janice Koo
Frankie Liang
Johnny E Wang
Anonymous
Jack Ying
Alicia Tham
Anonymous
Huihun
Chun Yee Chew
Weishen Yee
Kam Yew
Asheela Ganapathy
Anonymous
Anonymous
Ka Jun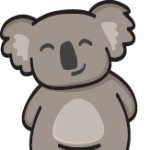 Wong Tze Siang
Jonathan Lim
Anonymous
K Vin Lim
Anonymous
Anonymous
Adrian Wong