Returning from an incredible experience - thank you to all
I've just returned back from Senegal from the leadership immersion program with The Hunger Project: what a journey… The Hunger Project (TJP) has a vision where every woman, man and child leads a healthy, fulfilling life of self-reliance and dignity – that dignity was something we saw continually throughout the trip with women standing up and speaking in front of 23 strangers as to their success, development and pride in their achievements. THP operates throughout eight countries in Africa as well as India, Bangladesh and Latin America. There are over ten programs within Senegal; we visited four being Mpal Epicentre, Koki Epicentre, Diokoul Epicentre and Ndreppe Epicentre which cover 55,000 Senegalese living in over 66 villages. This is not an aid driven charity; it is one based on empowering communities to end their own hunger cycle – the key being to engage with all the community but specifically empowering women. It focuses on working with villagers to determine their visions for their community, committing to that vision and then setting actions – VCA- (P2100166), seen in Diokoul where the vision was set as to better health care while we were there. This region already has secured water to some of the villages, reducing the women's daily walk from a 4km round trip, through a previous VCA meeting. To ensure this is sustainable, workshops are held in health care, food sustainability and security, improved farming practices, education and adult literacy and financial education including the provision of micro-finance loans. Women gain a voice in their community, which results in fewer child marriages with girls attending school for a greater period of time. We met women who had borrowed as little as $160 and managed to gain financial security for their extended families. I met Nugay who started with a hibiscus business, paid back the loan, extended into peanut oil processing and then purchased tents and mattresses to rent out during community celebrations. Another woman was running a money exchange business on multiple internet platforms and then extended into a retail business. This not only helps themselves but their extended families. The health care example was incredible: malnutrition was reduced in one area from over 25% to 0.5%. That means healthy babies. Growing into healthy children, who are then going to school. Shops are opening in villages with the women distributing the profits between the women working in the shop, the Epicentre as the central location, a women's collective and the shop itself. Grain is stored safely for loans in future years: one women's collective suggested retaining the grain until the price was higher in the market; this then became the norm. So many stories and so many women, men and children who now have food at home. The women, at every village, asked us why we were there. They all were told that we were there to bring their stories back home as examples of how they had achieved so much and for you to know how much your contribution and investment in The Hunger Project made a difference. Thank you for supporting me in this amazing journey – I'd love to tell you more if you are interested,
The final countdown...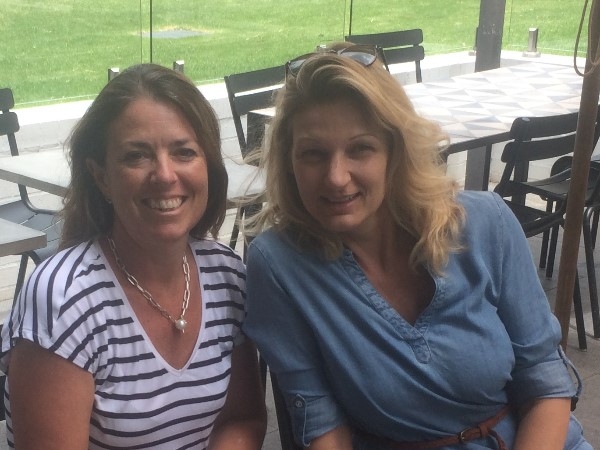 And the days are now hurtling to our flight out to Dubai on Monday evening.
Elaine and I met as the only WA contingent on this grand adventure and caught up over the weekend. If nothing else, this has been a brilliant opportunity to meet a fantastic woman - thoroughly enjoying meeting someone so dynamic and entertaining. We both can't wait to hit the ground running in Senegal and see what The Hunger Project can achieve with the $220,000 the group has raised to date.
We've both been humbled by the generosity of those that have supported us thorugh the fundraising component of the trip - the lovely JoJo even noticing that I had made it across the line so redirecting some funds to Elaine - teamwork! Have to say, when the digits ticked over we both agreed we sighed with relief - funds raised, onto the next step.
Thank you all for your support - and if you haven't done so yet - feel free to keep going!
The next update will be an attempt at Senegal wifi...
Take care
E & E
The final push towards $10,000 IS REACHED!!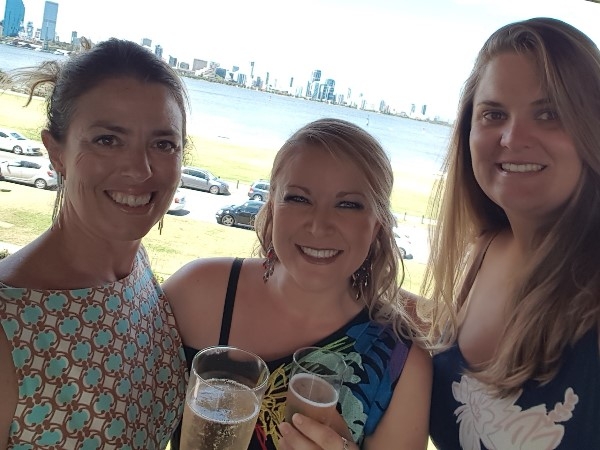 And the final countdown begins: thank you to all for your support. The house is tidy, the champagne is cold and flowers look fabulous. Mum has donated lovely textiles and there are three silent auction item bids in already. $500 to go....
AND we did it! Everyone has managed to get over the $10,000 - jumping for joy all around and now so looking froward to seeing this money go to work in Senegal in February. Thank you for the participation in the challange.
I've been away, but am back now!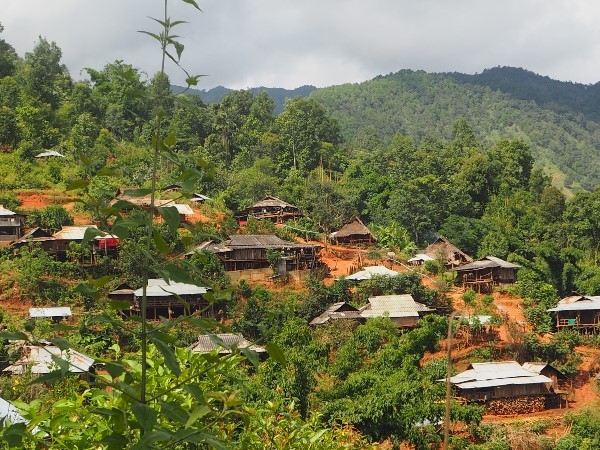 Hello everyone!
I've just returned from the most incredible trip to Myanmar, where we visited fabulous hill tribes around Kyaing Tong. What a special, special place to visit where we were blessed with fabulously kind and generous people.
...who were sad we had no cows, chickens, children and that we didn't get to eat rice everyday. Who would look after us when we were old, they asked? We then explained that, in our families, people move into homes for the elderly, even if they have children. Again - how sad! What different ways we see the world.
The tally for the trip increased while I was gone, which was a delight to come home to - $1,900 to go so that IS achievable.
I look forward to seeing if I can go well past the $10,000 but am so appreciative for the dollars and, more so, the encouraging words - thanks to all!
Elizabeth
It's starting to feel very, very achievable...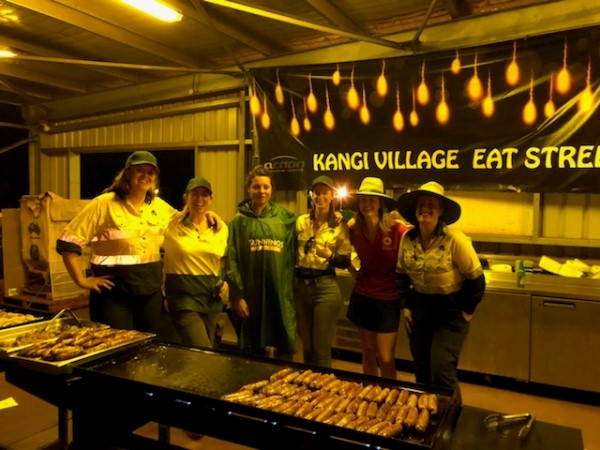 When you have amazing people around you, it keeps you on track to achieve your goals.
I've been so privileged to be supported, encouraged and helped by many wonderful people both at work and at home and, without them, I really do think that I would have 'stalled' at $3,000. Now I'm at $7,500 and the target seems not only achievable but surpass-able. I'm not sure that is a word but I am claiming it regardless.
The Very Lovely Lynnell shared this https://www.youtube.com/watch?v=vwx5IvypC5Q the other day: it's not from the Hunger Project but it does speak to the idea of privilege and the 'luck' we've had to be where we are. I'm humbled to think that I may be able to use this privilege that I never earned, that says nothing about my achievements to contribute to a greater good. And I would never have been able to do it without all the support and financial contributions from you all: which in my mind means you are also sharing your privilege with a broader and deserving community. Thank you.
Another milestone within reach....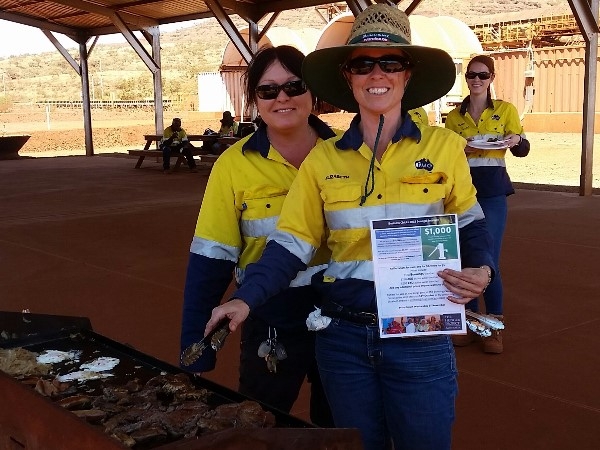 So, here I am at $5,916 towards my total with a very, very full heart from the exceedingly lovely messages people are leaving when they donate. I can't wait to learn from everyone else's experiences and while the below is India and not Senegal, it resonates so strongly with me after our trip there...it shows how every donation makes a difference. Thanks to Pilbara Access, Shane Markham's mum, Lozz Williams for today's contributions. xx to all.
https://www.youtube.com/results?search_query=#girlschangetrack
And before the ink even dried I'm at $6K - some people love a milestone - thanks Barbara!
My next fundraising event - The Most Remote Bunnings BBQ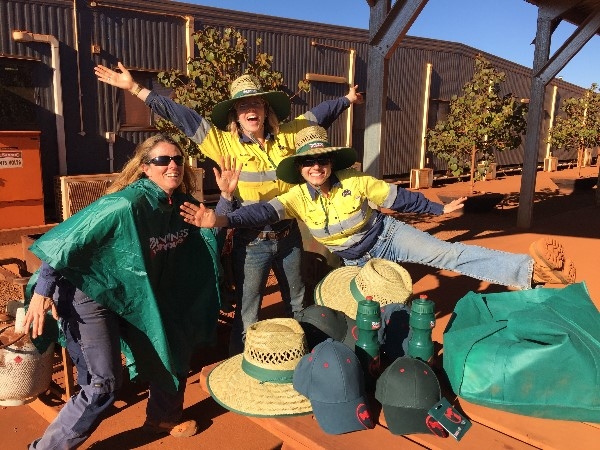 All
Thank you, firstly, for taking the time to read this: I have been incredibly humbled by the generosity and support from my work collegues - they always say that Mining is a family and I'm certainly feeling the love!
I've had donations pouring in and broke the $3,000 mark this week - and countless offers of support for bake sales and Bunnings BBQs. I've even had our site shop donate items for me to on-sell.
The BBQ is on the 12th October so if you are reading this from site, please come along!
...feeling blessed,
Elizabeth
Why I decided to go on this journey...
After listening to all the other participants talking about their 'why' I realised I hadn't really articulated mine - even to myself. I barrelled in head first (as I tend to do), fired of the application and genuinely thought that may be the end of it. All of a sudden – I'm going to Senegal. I'll admit, I had a general idea about the project but no real detail, no real research – more of a 'they do good works, it will be challenging, I like new experiences…'. But I knew there were greater reasons: not just the constant reminders from The Most Wonderful Woman in the World (mum – she of the unconditional love and acceptance philosophy) that there was more to life, more to me in fact, than working FIFO on a mine site.
We have SUCH privilege here – there is really very little we can put in the 'desire' category and not achieve. Yes, there will be some things; I've had my own – but on the whole, the fall-back position is pretty damn pleasant. So – if I want to stretch myself, why not do so for a greater good? Why not try to 'live my best life' by learning from those that have so little how to better appreciate the wonderful life I do have. To give because I can – because it is true that we live in a world where talent is evenly distributed, but opportunity is not.
And THAT is why I am going to Senegal. Yes, there is a fundraising component to this journey and no, not everyone will contribute – and nor they should – we all have our own causes and passions. It's certainly not a measure of friendship whether people contribute or not. It is, however, a phenomenal experience to hear the support of so many people and that is rewarding! I'm a WA FIFO miner – I'm fortunate. So I may not have two overseas holidays in 2018 as I'm committed to meeting the full amount myself if needs be, but wow. What a chance to experience something unique.
By sharing (or bombarding Facebook posts – whatever…) what I am doing, I can increase awareness of both the specific cause and the general philosophy of women's empowerment. And you have no ideas of the stories I am hearing from those who donate that I NEVER would have heard otherwise.
Thanks for reading this – below is one example of the projects, which I will add in to each blog with blatant plagiarism from the website, if you don't mind…
India - The situation
Imagine you couldn't read or write and you were elected to local government. This really happens in India. There are schools without teachers, health centres without nurses, and locally elected leaders who are expected not to lead. Corruption and lack of accountability also create issues contributing to poverty… and a huge opportunity for breakthroughs.
It is now mandated by law in India that one-third of all seats for village council leaders (panchayats) be held by women. However, the majority of these women are unprepared to participate due to a lifetime of subjugation, illiteracy, and very little experience in public, let alone leading a life in the public eye. What's worse is that the people in power don't want them to lead. They'd be happy if these women just "rubber-stamped" old policies.
What does The Hunger Project do?
The Hunger Project has seized on this key change in India's political structure. Since 2000, we have trained more than 83,000 of these elected women to read, write, speak and lead the political agenda to improve education, health, and nutrition in their villages.
Overwhelming support from work…
I've always known my friends to be generous, supportive and incredibly kind. They have been fabulous in embracing this journey I am about to embark on and I thank every single one of them, especially with how many charities I know they already support. What I am especially amazed and appreciative of is the support from my Fortescue Family. From donations to emails to brilliant fundraising suggestions to heading out and getting me items to raffle: I'm blown away. Thank you.
This Project speaks to so many people on so many levels that it is empowering watching one community come together to support another.
Where the money can go....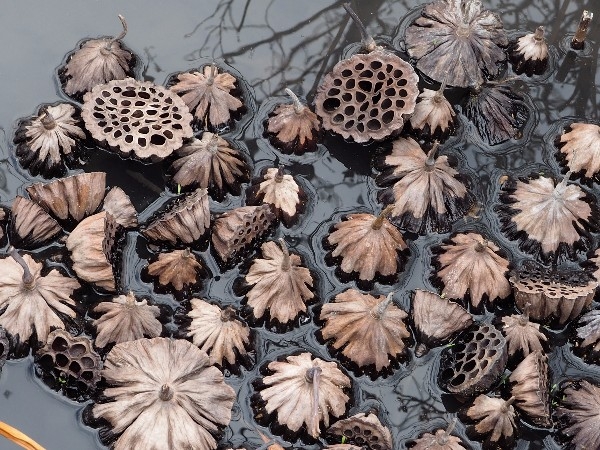 I updated the donations pages today to show how your donations can assist - and donated what I didn't need to spend this weekend, which was only $147...
$120 could train a local volunteer leader who will educate mothers about the importance of pre-natal care to ensure their babies are delivered safely.
So in perspective, the luxury of a cleaner seems that little bit more pertinent given the number of women I know at the moment who all have access to wonderful pre-natal care.
My approach to raising $10,000? Not spending!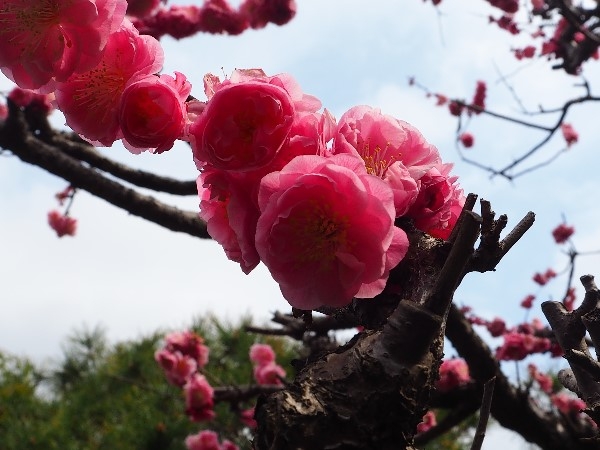 For those that know me, I do like to shop... So in an endeavour to change my wicked ways, I am going to see what I can contribute to the $10,000 by simply doing without. The first step? Last night I caught a BUS!!! And, when invited to dinner by the glorious Kaz, I explained what I was doing so DIDN'T buy wine (she had instructed me very clearly this was not required before the update, by the way - I have no intention on freeloading off my friends...) - so the next donation you see on this page will be me: grand total $70.
Embarking on a journey to do something to help others....
I am Fundraising for the Hunger Project Australia. Myself and 19 other remarkable female leaders have embarked on a journey that will take us to Senegal to support the work of The Hunger Project as part of the 2018 Business Chicks Senegal Journey. Your tax- deductible donation will go a long way to empower women to enact change within their own communities to create a brighter future without hunger or poverty. I thank you for your support.

I'm looking forward to finding innovative ways to fundraise, to raise awareness of the program and to update you all on my personal journey and that of the Senegal trip,

Kind regards

Elizabeth
Thank you to my Sponsors
Anonymous
Most Remote Sausage Sizzle
Damien Hodgkinson
Nathan Bell
Elizabeth Imbert
Marie-louise Collins
The Dobbyn 5
David Welsh
Lee Kharod
Laverne Van Leeuwen
Will Dobbyn
Elizabeth Imbert
Janet Leckie
Janet Leckie
Jessica & Hoops
Lauren Williams
Phil Grainger
Elizabeth Imbert
Alice Tippetts
Rhiannon Lovera
Elizabeth Imbert
Ebeth
Elizabeth Imbert
April O'reilly
Patricia Laava
The2sues
Sue Snd Doug
Elizabeth Imbert
Elizabeth Imbert
Barbara Giudici
Anonymous
Andrew Mcdonald
Tendai Chikotie
Anonymous
Sue Markham
Kris & Shane Doonschtars
Holly Wood
Jennifer Wilson
James Williams
Herman Visser
Herman Visser
Valerie Churches
Marieh Zargar
Madison Macfalane
Conor And Callum
Barbara Giudici
Christine Waltin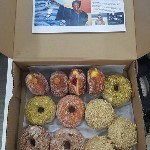 Tilly Waterhouse
Tina Leung
Azita
Sam Pilling
Mathew Bolton
Anonymous
Ebeth
Undram
Alexa
Kaz Nicholson
Rrrenarrrt
Craig Looby
Sue Bryan
Marlene Lootz
Karen Bolton
Ginny Cimpoias
Steve Southwell
Charles Mills
Tara Mccann
Melinda Keys
Rrrrenarrrt Mw.
Zachary Amaraa
Sue Markham
Malcolm Sambo
Mathew Bolton
Cath Williams
Elizabeth Imbert
Jaz Segler
Joanne Powell
Elizabeth Imbert
Annie & Ali Durward